10 August, 2022
Contact: Darrell Moody, Public Relations & Outreach Specialist, Orange County Public Works
Email: Darrell.Moody2@ocfl.net Phone: 407-836-7915
Orange County Shares Back to School Pedestrian Safety Tips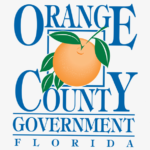 Orange County, Fla. – As part of its ongoing effort to improve pedestrian safety, Orange County Public Works reminds drivers to be on the lookout this week for students walking to and from school.
With most schools beginning the new school year this week, these tips will help drivers avoid crashes involving pedestrians and bicyclists.
Obey speed limit in neighborhoods and school zones
Yield to school buses and stop on divided roads
Be alert and eliminate distractions while behind the wheel
Watch for bicycles in addition to pedestrians
Never pass a driver already stopped for a pedestrian
Allow for at least three feet between your vehicle and a bicycle when passing
Look out for new/inexperienced drivers near high schools
In addition, parents and other adults should educate children on how to stay safe when walking along busy roads.
Always cross a busy street at an intersection or within a marked crosswalk
Make eye contact with drivers and be sure to stop before crossing in front of vehicles
When walking on a road without sidewalks, always walk on the left side facing oncoming traffic and keep as far left as possible
Always look left, then right, then left again before crossing a street
Bicyclists also have a responsibility to use caution when riding along busy roads.
Ride on the right side of the road with traffic
Always wear a helmet and bright reflective clothing
Obey traffic signals and signs
Always use hand signals before turning or stopping
Ride in a straight line without weaving
Source: The National Safety Council, 2022, (Back-to-School Safety for Drivers – National Safety Council (nsc.org)
About Orange County Government: Orange County Government strives to serve its residents and guests with integrity, honesty, fairness and professionalism. Located in Central Florida, Orange County includes 13 municipalities and is home to world-famous theme parks, one of the nation's largest convention centers and a thriving life science research park. Seven elected members make up the Board of County Commissioners, including the Mayor, who is elected countywide. For more information, please visit www.OCFL.net or go to Orange County Government's social media channels.
Back To Top