09 August, 2022
Contact: Darrell Moody, Public Relations & Outreach Specialist, Orange County Public Works
Email: Darrell.Moody2@ocfl.net; Phone: 407-836-7915
Orange County Adopts Vision Zero Strategy
Joins dozens of communities committed to pedestrian safety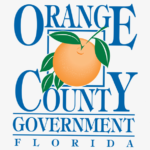 Orange County, Fla. –  The Orange County Board of County Commissioners voted Tuesday to adopt Vision Zero, a strategy to eliminate all traffic fatalities and severe injuries by focusing on designing safer roadways.
Orange County Public Works Traffic Engineering Division Manager Humberto Castillero, P.E., PTOE, presented details of the plan during a work session on Tuesday.
Each year, more than 40,000 people are killed on American streets. Communities must do more to prevent this unnecessary suffering.
Vision Zero acknowledges that many factors contribute to safe mobility – including roadway design, speed, behaviors, technologies, and policies – and sets clear goals to achieve the shared goal of zero fatalities and severe injuries by the year 2040.
Strategies for Vision Zero include using rectangular rapid-flashing beacons, raised crosswalks, leading pedestrian intervals, pedestrian crossing islands, pedestrian hybrid beacons, road diets, and crosswalk visibility enhancements in an effort to protect pedestrians and bicyclists from vehicles. https://visionzeronetwork.org/
Following Castillero's presentation, the board voted unanimously to adopt a resolution making Orange County one of nearly 50 communities that now make up the Vision Zero Network.
About Orange County Government: Orange County Government strives to serve its residents and guests with integrity, honesty, fairness and professionalism. Located in Central Florida, Orange County includes 13 municipalities and is home to world-famous theme parks, one of the nation's largest convention centers and a thriving life science research park. Seven elected members make up the Board of County Commissioners, including the Mayor, who is elected countywide. For more information, please visit www.OCFL.net or go to Orange County Government's social media channels.
Back To Top