28 October, 2022
Media Contact: Darrell.Moody2@ocfl.net
Public Relations & Outreach Specialist
Orange County Public Works
Orange County Provides Hurricane Ian Debris Removal Map
Allows Residents to See Debris Collection Progress and Upcoming Scheduled Pickups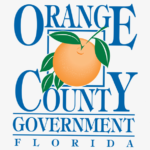 Orange County, Fla. – Orange County Public Works and debris removal contractors have collaborated to create a countywide map available to residents to check the progress of debris removal.
The color-coded map will allow residents to quickly identify areas where contractors have completed a first pass, as well as areas with planned dates when contractors are expected to make a first pass.
Areas that have seen a first pass and have been substantially cleared are marked in blue. Yellow indicates scheduled areas where contractors are expected to complete a first pass by November 4, and areas where the contractor is expected to complete a first pass by November 18, 2022 are marked in orange.
Orange County residents should continue to separate storm debris into vegetative, construction and demolition, appliances, electronics and furniture categories.
Orange County Public Works plans to have most County-maintained roadways, including residential areas, substantially cleared by Thanksgiving, Thursday, November 24, 2022.
About Orange County Government: Orange County Government strives to serve its residents and guests with integrity, honesty, fairness and professionalism. Located in Central Florida, Orange County includes 13 municipalities and is home to world-famous theme parks, one of the nation's largest convention centers and a thriving life science research park. Seven elected members make up the Board of County Commissioners, including the Mayor, who is elected countywide. For more information, please visit www.OCFL.net or go to Orange County Government's social media channels.
Back To Top