27 October, 2022
Orange County Government Public Information Officer
Email: PIO@ocfl.net
Orange County Announces Closure of Remaining Hurricane Ian American Red Cross Shelter
Shelter Located at South Econ Recreation Center Ends 27-day Operation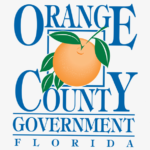 Orange County, Fla. – As of 5 pm today, the last shelter in Orange County for residents displaced by Hurricane Ian has permanently closed. Managed by the American Red Cross, this pet-friendly shelter assisted as many as 174 shelter residents at a time since opening on October 1st at Orange County's South Econ Recreation Center.
Supporting the unique needs of the shelter residents at this location during the 27-day operation was accomplished through a partnership among many agencies including:
American Red Cross
FEMA
Orange County Emergency Management
Salvation Army
Orange County Animal Services
Orange County Sherriff's Office
LYNX
Department of Veteran Affairs
Coalition for the Homeless
Homeless Services Network
Department of Elder Affairs
Catholic Charities
Hurricane Ian Shelter in Orange County
Since opening, the Red Cross Shelter at Orange County's South Econ Recreation Center provided space for nearly 3,200 overnight stays. On a daily basis, the population of shelter residents was as high as 174.
More than 9,000 meals were provided to shelter residents.
Shelter residents were also offered laundry services, medical attention, mental health counseling, and spiritual care, when needed or requested. The Red Cross distributed comfort kits that contained basic personal supplies such as a toothbrush, deodorant and shampoo. Shelter residents were allowed to use the shower facilities within the South Econ Rec Center.
Pets were housed at the South Econ Shelter as well with assistance from Orange County Animal Services. Daily populations totals ranged from 9 to 32, and included dogs, cats, and reptiles.
LYNX provided transportation for shelter residents to appointments and other services, and made nearly 100 bus passes available.
To facilitate the closure and assist in housing transitions, shelter residents were afforded the opportunity to meet with representatives of local, state, federal and not-for-profit agencies to explore options and to seek guidance in application and qualifying processes. Led by the Red Cross Shelter Resident Transition team, more than a dozen casework staff met with all shelter residents on their next steps prior to the shelter's closure.
About Orange County Government: Orange County Government strives to serve its residents and guests with integrity, honesty, fairness and professionalism. Located in Central Florida, Orange County includes 13 municipalities and is home to world-famous theme parks, one of the nation's largest convention centers and a thriving life science research park. Seven elected members make up the Board of County Commissioners, including the Mayor, who is elected countywide. For more information, please visit www.OCFL.net or go to Orange County Government's social media channels.
Back To Top