14 October, 2022
Orange County Government Public Information Officer
Email: PIO@ocfl.net
Spanish and Creole Translations Available for Residents Accessing Interactive Transportation Dashboard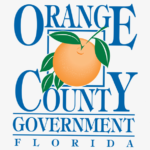 Orange County, Fla. – Orange County's Interactive Transportation Dashboard is now available in Spanish and Haitian Creole languages.
Residents can now choose their preferred language and navigate the dashboard by scrolling through the site or using the navigation bar for direct links. The interactive map has a zoom feature and projects can be filtered by address, zip code and commission district.
Language services for the dashboard are supported by Google Translate.
"It is important to ensure all Orange County residents have the opportunity to see the plans and educate themselves in the language that they speak regarding the Transportation Initiative," said Orange County Mayor Jerry L. Demings." Google Translate may not be perfect, but it was the quickest way to make this dashboard more inclusive."
The interactive dashboard includes a mapping tool, describes project categories, transit plans, city projects and oversight plans—all of which have been published in an 1156-page Transportation Initiative Report.  Under Google Translate, not all of the maps will be converted to Haitian Creole or Spanish.
"We hope our residents understand this is the quickest way to provide the language options," added Mayor Demings. "If the measure passes, we will have the time to develop a more robust solution that will translate all content."
This dashboard can be found at ocfl.net/transportationdashboard.
About Orange County Government: Orange County Government strives to serve its residents and guests with integrity, honesty, fairness and professionalism. Located in Central Florida, Orange County includes 13 municipalities and is home to world-famous theme parks, one of the nation's largest convention centers and a thriving life science research park. Seven elected members make up the Board of County Commissioners, including the Mayor, who is elected countywide. For more information, please visit www.OCFL.net or go to Orange County Government's social media channels.
Back To Top