13 October, 2022
Media Contact: Darrell.Moody2@ocfl.net
Public Relations & Outreach Specialist
Orange County Public Works
Reams Road Reopened to Local Traffic
Drivers urged to use caution on road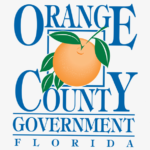 Orange County, Fla. – For the first time since Hurricane Ian moved through Central Florida, Reams Road is open to traffic.
Crews from Orange County Public Works Roads and Drainage Division removed the barricades and reopened the road Thursday afternoon after flood water receded far enough to make the road passable.
Variable message signs stating "CAUTION. WATER ON THE ROAD AHEAD!" will be placed at the intersections of Floridian Place and Reams Road; and at Reams Road and Bay Court.  Drivers are urged to adhere to the signs when using Reams Road and to be attentive to conditions along the road.
About Orange County Government: Orange County Government strives to serve its residents and guests with integrity, honesty, fairness and professionalism. Located in Central Florida, Orange County includes 13 municipalities and is home to world-famous theme parks, one of the nation's largest convention centers and a thriving life science research park. Seven elected members make up the Board of County Commissioners, including the Mayor, who is elected countywide. For more information, please visit www.OCFL.net or go to Orange County Government's social media channels.
Back To Top