23 November, 2022
Orange County Government Public Information Officer
Email: PIO@ocfl.net
Orange County Mayor Jerry L. Demings to Join Commissioner Victoria P. Siplin for a construction preview of the new Multicultural Center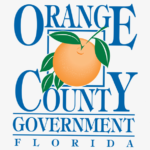 WHAT: Orange County Mayor Jerry L. Demings will join District 6 Commissioner Victoria P. Siplin for a community project update at the construction site of the new multicultural center in west Orange County. While the building construction is underway, the preview is to offer a community project update and to announce a Spring, 2023 opening.
The preview event will be an opportunity to learn about the services that will be offered and how the center will be a place the entire family can enjoy. Funding for the project is partially provided by The Community Development Block Grant program managed by Orange County Government's Housing and Community Development Division and is an example of partnership for the community.
WHO:
Jerry L. Demings, Orange County Mayor
Victoria P. Siplin, Commissioner, District 6
WHEN: Monday, November 28, 2022  —  11 a.m.
WHERE: 7149 West Colonial Drive, Orlando Florida 32818
About Orange County Government: Orange County Government strives to serve its residents and guests with integrity, honesty, fairness and professionalism. Located in Central Florida, Orange County includes 13 municipalities and is home to world-famous theme parks, one of the nation's largest convention centers and a thriving life science research park. Seven elected members make up the Board of County Commissioners, including the Mayor, who is elected countywide. For more information, please visit www.OCFL.net or go to Orange County Government's social media channels.
Back To Top