02 December, 2022
Media Contact: HQW.Press.Office@myflfamilies.com
Media Contact: PIO@ocfl.net
Orange County Included in Phase Two D-SNAP Benefits Program
DCF Online and Telephone Application Process Re-Opens December 5, 6 and 7, 2022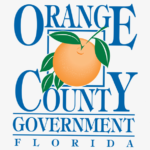 Orange County, FL. – Orange County residents are now able to apply for the Disaster Supplemental Nutrition Assistance Program (D-SNAP). The benefits program will open on Monday, December 5 -7, 2022, for Orange County. D-SNAP provides food assistance for individuals and families impacted by Hurricane Ian and who are not currently receiving food assistance benefits through the regular Supplemental Nutrition Program (SNAP).
Pre-registration is required by all applicants who seek to qualify for benefits. Applicants can then conduct a phone interview through the D-SNAP Call Center or visit a D-SNAP event for an on-site interview. Phone interviews are highly encouraged to help expedite service to eligible households. The on-site D-SNAP event for Orange County dates and location will be announced soon.
Pre-Registration: Monday, December 5-7, 2022
Visit https://www.myflfamilies.com/DSNAP/ to access the online application.
AFTER APPLYING ONLINE, call 888-348-0408 or 855-278-7136 between 7 A.M. AND 5 P.M. EST to schedule a phone interview.
Last name begins with A-K: Call on Monday, December 5
Last name begins with L-Z: Call on Tuesday, December 6
Any last name: Call on Wednesday, December 7
For more information and additional details on how to apply, visit https://www.myflfamilies.com/DSNAP/
About Orange County Government: Orange County Government strives to serve its residents and guests with integrity, honesty, fairness and professionalism. Located in Central Florida, Orange County includes 13 municipalities and is home to world-famous theme parks, one of the nation's largest convention centers and a thriving life science research park. Seven elected members make up the Board of County Commissioners, including the Mayor, who is elected countywide. For more information, please visit www.OCFL.net or go to Orange County Government's social media channels.
Back To Top