13 January, 2023
Media Contact: PIO@ocfl.net
Orange County Government Announces Robust Calendar of January Events to Honor the Memory of Dr. Martin Luther King, Jr. and Celebrate Cultural Diversity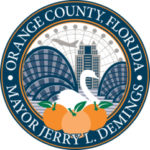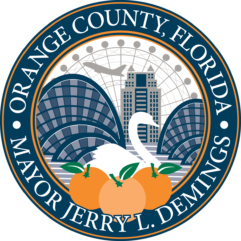 Orange County, Fla. – On behalf of the Dr. Martin Luther King Jr. (MLK) Initiative, Mayor Jerry L. Demings is pleased to announce the County's participation in various events taking place in January 2023. Comprised of various local community partners and stakeholders from the private, public and non-profit sectors, the mission of the Orange County Dr. Martin Luther King Jr. Initiative is to celebrate and recognize Dr. King's legacy through programs which promote unity, diversity, and connectivity. Increasing awareness while engaging cultural differences fosters a sense of growth and cohesiveness. Honoring Dr. King's contribution to humanity as a community is a true reflection of our County's vision of diversity.
MLK Weekend Events:
Dr. Martin Luther King, Jr. Commemorative Luncheon – January 13 at 11:00 a.m.
City of Orlando Parade – January 14 at 10 a.m.
City of Eatonville Parade – January 14 at 2:00 p.m.
Arthur "Pappy" Kennedy Prayer Breakfast – January 16 at 7:30 a.m.
City of Ocoee Parade – January 16 at 10:00 a.m.
City of Winter Garden Parade – January 16 at 10:00 a.m.
City of Apopka Parade – January 16 at 2 p.m.
Mayor Demings' MLK Initiative Book Club
The Mayor Demings' MLK Initiative Book Club was created foster a love for literature by promoting books based on Dr. Martin Luther King Jr.'s values. Those values include kindness, fairness and equality, love, selflessness, education, leadership, and hope. Books titles are selected by members of the MLK Initiative and Mayor Demings. Residents are encouraged to participate by finding the selections in their local library and enjoying these inspirational works.
In partnership with the Orange County Public Library and set to coincide with Florida Literacy Week, January 23 – 27, the current selection is Honor by Thirty Umrigar. A riveting and immersive novel, Honor tells the story of two couples and the sometimes dangerous and heartbreaking challenges of love across a cultural divide.
Zora! Zora Neale Hurston Festival – January 2023
First presented in 1990, the ZORA!® Festival is a multi-day, multi-disciplinary, intergenerational event composed of public talks, museum exhibitions, theatrical productions, arts education programming, and a 3-day Outdoor Festival of the Arts.
Black History Month
During the January 24 meeting of the Orange County Board of County Commissioners, Mayor Demings will preside over a proclamation commemorating February as Black History Month. Presented in conjunction with the Black History Committee of Orange County, this event is set to take place at 9:00 a.m.
A full 2023 Community Calendar of Events is available on Orange County's website. Please note that all dates/times are subject to change and weather permitting.
About Orange County Government: Orange County Government strives to serve its residents and guests with integrity, honesty, fairness and professionalism. Located in Central Florida, Orange County includes 13 municipalities and is home to world-famous theme parks, one of the nation's largest convention centers and a thriving life science research park. Seven elected members make up the Board of County Commissioners, including the Mayor, who is elected countywide. For more information, please visit www.OCFL.net or go to Orange County Government's social media channels.
Back To Top