03 February, 2023
Media Contact: Darrell.Moody2@ocfl.net
Public Relations & Outreach Specialist
Orange County Public Works
Holden Avenue and Orange Avenue Intersection Overnight Improvements Completed Today
Temporary Enhancements Aimed at Alleviating Congestion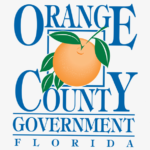 Orange County, Fla. – Orange County Public Works is partnering with the Florida Department of Transportation to make temporary signal operational improvements at the intersection of Holden Avenue and Orange Avenue last night.
The short-term improvements are being implemented while more permanent solutions are developed. The improvements include new pavement markings, signal modifications and a reconfiguration of the turn lanes.
As of this morning, the intersection is reopened.
About Orange County Government: Orange County Government strives to serve its residents and guests with integrity, honesty, fairness and professionalism. Located in Central Florida, Orange County includes 13 municipalities and is home to world-famous theme parks, one of the nation's largest convention centers and a thriving life science research park. Seven elected members make up the Board of County Commissioners, including the Mayor, who is elected countywide. For more information, please visit www.OCFL.net or go to Orange County Government's social media channels.
Back To Top