07 March, 2023
Media Contact: Darrell.Moody2@ocfl.net
Public Relations & Outreach Specialist
Orange County Public Works
Improvements Planned for Econlockhatchee Trail
Project includes new bike lanes, sidewalks and widening a section of Econlockhatchee Trail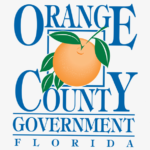 Orange County, Fla. – Orange County's Board of County Commissioners approved a $66.7 million construction contract on Tuesday, February 7, 2023 to make improvements to the Econlockhatchee Trail near Lake Underhill Road.
The project will widen Econlockhatchee Trail from two lanes to a four-lane divided urban roadway from just south of Lake Underhill Road to just north of S.R. 408. Along this one mile stretch of the road, crews will also construct bike lanes, sidewalks, curb and gutter, and a closed drainage system.
"When completed, this project will increase roadway capacity and alleviate traffic congestion on Econlockhatchee Trail, while also making the road safer for cyclists and pedestrians commuting to nearby Valencia College," said Ken Leeming, P.E., Manager of Orange County Public Works Highway Construction Division.
The scope of work also includes, a new two-lane bridge to be constructed over S.R. 408 parallel to the existing two-lane bridge, creating four traffic lanes over the expressway. In addition, new lighting, signage, pavement markings, and Palm Gardens drainage improvements at the southwest corner of the intersection of Econlockhatchee Trail and Valencia College Lane.
Lake Underhill Road will see improvements to the east and west of the intersection with Econlockhatchee Trail, replacing the open canal on the south side of Lake Underhill Road with an enclosed 2,500-foot-long double concrete box culvert. Utilities work is also included in this project.
Staff from Orange County Public Works Highway Construction Division will meet with the contractor in the coming weeks. Construction is tentatively scheduled to begin in the Summer of 2023, and take just over two years to complete.
About Orange County Government: Orange County Government strives to serve its residents and guests with integrity, honesty, fairness and professionalism. Located in Central Florida, Orange County includes 13 municipalities and is home to world-famous theme parks, one of the nation's largest convention centers and a thriving life science research park. Seven elected members make up the Board of County Commissioners, including the Mayor, who is elected countywide. For more information, please visit www.OCFL.net or go to Orange County Government's social media channels.
Back To Top