24 March, 2023
Orange County Government Public Information Officer
Email: PIO@ocfl.net
Mayor Jerry L. Demings to host National Vietnam Veterans Day Ceremony on Wednesday, March 29, 2023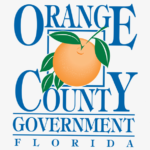 WHAT:
Mayor Jerry L. Demings, and the Orange County Mayor's Veterans Advisory Council will join with the Orlando VA Healthcare System, the Central Florida Veterans Memorial Park Foundation and the Vietnam Unforgettable Memories Foundation, local, state, and national dignitaries for a recognition ceremony to thank and honor all United States Armed Forces Vietnam Era personnel with active-duty service between November 1, 1955, and May 1, 1975, regardless of location.
"I offer my sincere thanks to all who have served and continue to serve in the United States Armed Forces. Your service to our country is something we all hold dear," said Mayor Demings. "We are grateful for all the sacrifices you and your family have made in defending this great nation. I am proud to be your Mayor."
The local Patriot Guard Riders chapter has sponsored The Vietnam Traveling Memorial. The wall is a replica of the original wall where visitors can view their loved one's name who served during the Vietnam War era. The Traveling Vietnam War Wall will be located in the lobby of the Orlando VA Medical Center from Sunday, March 26 – Friday, March 31 and will be available for attendees of the ceremony to view and reflect on the great sacrifices made during the Vietnam War.
To learn more about the Orange County Mayor's Veterans Advisory Council or services available for veterans living in Orange County, visit www.ocfl.net/VeteransAdvisoryCouncil.
Mayor Demings and members of the Veterans Advisory Council will be available for media interviews immediately following the ceremony.
WHO:
The Honorable Orange County Mayor Jerry L. Demings
Orange County Mayor's Veterans Advisory Council
WHEN:
Wednesday, March 29, 2023 | 11:00 a.m. – 11:30 a.m.
WHERE:
Lake Nona VA Medical Center | 13800 Veterans Way, Orlando, FL 32827
Ceremony to be held at the Central Florida Veterans Memorial Park
WATCH:
National Vietnam Veterans Day Ceremony | March 29, 2023
https://youtube.com/live/BlBxXZSb6e0?feature=share
https://vimeo.com/event/3187258
Orange TV will carry the ceremony live.  Viewing options include Channel 488 on Spectrum, Channel 9 on Comcast, 1081 CenturyLink Prism TV, WSWF Channel 10.2 (over the air), stream live at www.ocfl.net/orangetv and you can view via the Orange TV app on ROKU in the Education category.
About Orange County Government: Orange County Government strives to serve its residents and guests with integrity, honesty, fairness and professionalism. Located in Central Florida, Orange County includes 13 municipalities and is home to world-famous theme parks, one of the nation's largest convention centers and a thriving life science research park. Seven elected members make up the Board of County Commissioners, including the Mayor, who is elected countywide. For more information, please visit www.OCFL.net or go to Orange County Government's social media channels.
Back To Top