23 March, 2023
Orange County Government Public Information Officer
Email: PIO@ocfl.net
Tourist Development Tax Citizen Advisory Task Force Funding Interest Indicator Available Online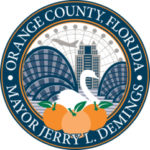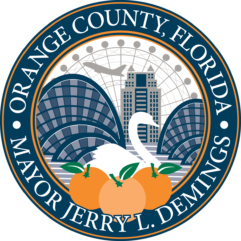 WHAT:
Orange County's Tourist Development Tax (TDT) Citizen Advisory Task Force funding interest indicator form is now available online at, www.ocfl.net/TDT.
Organizations interested in pursuing funding once TDT revenues become available and have proposals that align with Florida Statute 125.0104, are encouraged to provide the necessary information through the online application and submit to TDTCitizenAdvisory@ocfl.net.
The goal of this task force is to review and provide input to the Board of County Commissioners and Tourist Development Council on potential uses of future, unencumbered TDT revenues within current statutory framework.
The task force is expected to complete its work by July 2023, and will conclude with a report or presentation to the Tourism Development Council and the Board of County Commissioners on its findings.
WHERE:
WHEN:
Funding Interest Indicator forms are due by Friday, April 14, 2023, at 11:50 p.m. and will be discussed at the next TDT Citizen Advisory Task Force Meeting on Monday, April 17, 2023.
AUTHORIZED USES:
Florida Statute 125.0104 outlines the authorized uses of the Tourist Development Tax. The authorized uses are listed below. Please check the box for the section that applies to your project:
Fund publicly owned convention centers, sports stadiums, sports arenas, coliseums, auditoriums, aquariums
Promote zoological parks
Promote and advertise tourism nationally and internationally
Fund convention bureaus, tourist bureaus and tourist information centers
Finance beach park facilities, or beach, channel, estuary, lake or lagoon improvement, maintenance, renourishment, restoration and erosion control
If at least 40% of all tourist development tax revenues collected in a county are spent to promote and advertise tourism, a county may use funds to acquire, construct, extend, enlarge, remodel, repair, improve, maintain, operate or finance public facilities if the public facilities are needed to increase tourist-related business activities in that county. Tax revenues may be used for any related land acquisition, land improvement, design and engineering costs, and all other professional and related costs required to bring the public facilities into service. As used in this subparagraph, the term "public facilities" means major capital improvements that have a life expectancy of five (5) or more years, including, but not limited to, transportation, sanitary sewer, solid waste, drainage, potable water and pedestrian facilities. (Orange County does not meet this threshold and is only at 30%.)
About Orange County Government: Orange County Government strives to serve its residents and guests with integrity, honesty, fairness and professionalism. Located in Central Florida, Orange County includes 13 municipalities and is home to world-famous theme parks, one of the nation's largest convention centers and a thriving life science research park. Seven elected members make up the Board of County Commissioners, including the Mayor, who is elected countywide. For more information, please visit www.OCFL.net or go to Orange County Government's social media channels.
Back To Top