09 March, 2023
Media Contact:
Orange County Government, PIO@ocfl.net
Rosen Hotels & Resorts, Rhubler@rosenhotels.com
UCF Global, Chad.Binette@ucf.edu
Orange County's English Language Learning Pilot Program to be Featured at UCF's 17th Annual Public Administration Research Conference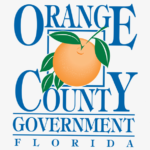 WHAT:
The 17th annual Public Administration Research Conference will be held on Friday, March 10th, 2023. This year's theme is "To explore innovations aimed at expanding community, organizational, and learning outcomes through improved interdisciplinary and cross sectoral approaches." The conference convenes scholars and practitioners from across multiple disciplines to explore and share innovations aimed at expanding community, organizational, and learning outcomes.
Orange County Government, Rosen Hotels & Resorts and UCF Global will be presenting: Prepare learners for the workforce of the future: unleashing an individual's potential by making high-quality language learning affordable and accessible.
WHO:
Renuka Sastri, Orange County Program Lead, Workforce & Economic Development I-Drive CRA
Kim Carson, Rosen Hotels & Resorts, Senior Human Resources Manager
Jennifer Haddad, UCF Global Engagement Program Director
Hilal Peker, UCF Global Research and Data
Gloria Palacio, UCF Global Instructor
Johanne Castera, UCF Global Literacy Coach, and Instructor
Upon request, these speakers will be made available for media interviews and inquiries onsite.
WHEN:
Panel: Innovations in Educational Interventions
Friday, March 10, 2023
10:15 a.m. to 11:15 a.m.
WHERE:
UCF Downtown Campus
500 W. Livingston Street
Orlando, FL 32801
DPAC 106A
MEDIA: Please RSVP by emailing PIO@ocfl.net.
MORE INFORMATION:
In September 2022, Orange County Government launched a pilot program for onsite English language instruction tailored to the needs of working adults in the I-Drive CRA and taught by educators from UCF Global.
Rosen Hotels & Resorts accepted the offer and nearly 65 employees signed up, with some 100 more expressing interest. Rosen Hotels & Resorts has provided space for the classes and is paying their associates to attend as part of their workday. Through a grant from Orange County, Aeras Foundation is providing digital devices to enable hybrid learning.
For more information, visit: www.ocfl.net/ESOL
About Orange County Government: Orange County Government strives to serve its residents and guests with integrity, honesty, fairness and professionalism. Located in Central Florida, Orange County includes 13 municipalities and is home to world-famous theme parks, one of the nation's largest convention centers and a thriving life science research park. Seven elected members make up the Board of County Commissioners, including the Mayor, who is elected countywide. For more information, please visit www.OCFL.net or go to Orange County Government's social media channels.
Back To Top