13 April, 2023
Orange County Government Public Information Officer
Email: PIO@ocfl.net
Orange County Celebrates Earth Day with Weeklong Activities
Events centered on countywide sustainability and conservation efforts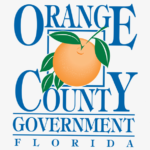 WHAT:
Earth Week 2023 will highlight countywide sustainability and conservation efforts, while providing residents and employees with educational and engaging events. Festivities will include residential, commercial, and organizational sustainable initiatives that Orange County is propelling forward.
Events and activities will take place in-person and virtually. Residents will have the opportunity to learn a variety of things from energy saving tips to how to make Florida friendly planters. This collaborative weeklong celebration is made possible through the partnership of various Orange County divisions including the Office of Sustainability and Resilience, Environmental Protection Division, Utilities Water Division, Parks and Recreation, the Orange County Convention Center and UF/IFAS Extension.
WHEN:
Sunday, April 16, 2023 to Saturday, April 22, 2023
EVENTS:
Weeklong Activities
Water Conservation Art Self-Guided Tour, County Administration Atrium, daily from 9 a.m. to 5 p.m. Art features winning entries of OCPS students K-12 that are focused on water conservation.
Media contact: Kelly Finkelstein, Kelly.finkelstein@ocfl.net
Eco-Scavenger Hunt, Tibet-Butler Preserve, daily from 10 a.m. to 4 p.m. Explore and hike trails to find native plant species and win a prize.
Media contact: Amanda Kimmer, Amanda.Kimmer@ocfl.net
Monday April 17, 2023 – Waste Reduction Day
Earth Week Celebration, Orange County Convention Center, 12 p.m.– 2 p.m.
Learn more about our Butterfly Garden expansion and sustainability initiatives. Special guests include Orange County Major Jerry L. Demings, Orange County District 6 Commissioner Michael Scott and Chief Sustainability and Resilience Officer Carrie Black.
Media contact: Emily Eades, Emily.Eades@occc.net
Orange County employee event only.
#EarthMatters—Resourceful Gardening Webinar, Registration Link, 2 p.m. to 3 p.m.
Learn how to repurpose household materials as low-cost garden containers.
Media contact: Clarissa Chairez, ClarissaChairez@ufl.edu
Tuesday April 18, 2023 – Water Conservation Day
Guided Garden Tour, 6021 S. Conway Rd., 10:00 to 11:30 a.m., Pre-registration required. See unique plants in our 12 themed gardens and get ideas for your landscape.
Media contact: Clarissa Chairez, ClarissaChairez@ufl.edu
Florida-Friendly Landscaping™ Class, Alafaya Branch Library, 5:30 to 6:30 p.m.
Attend this class to learn how to create an aesthetically pleasing landscape that also protects the environment. Attendees will receive one free rain gauge and a packet of seeds per household while supplies last. Register in advance to attend.
Media contact: Clarissa Chairez, ClarissaChairez@ufl.edu
Wednesday April 19, 2023 – Native Plant & Gardening Day
Guided Hike, Tibet-Butler Preserve, 10 a.m. and 1 p.m.
Join us for a free guided hike, appropriate footwear for walking/hiking is recommended.
Media contact: Amanda Kimmer, Amanda.Kimmer@ocfl.net
Native Pollinator Class, Orange County Administration Center, 2 p.m. – 3:30 p.m.
This in-person class will talk about our most famous native pollinators from bees to butterflies and everything in between! Pre-registration is required.
Media Contact: Calvin Gardner, cgardner1@ufl.edu
Energy Saving Webinar, Registration Link, 7 p.m.
Representatives from Orange County's Sustainability and Resilience Office will discuss ways to save energy and explore sustainability through energy consumption.
Media contact: Lori Forsman, Lori.Forsman@ocfl.net
Friday April 21, 2023 – Nature & Land Conservation Day
Environmentally Sensitive Land Conservation, Dell Property, 9 a.m.- 11:30 a.m.
Join us as we showcase one of the properties that have been acquired as part of the Green PLACE Program's growth. County Mayor Jerry L. Demings will attending.
Media contact: Denise Cochran, Denise.Cochran@ocfl.net
MORE INFORMATION: ocfl.net/EarthWeek
About Orange County Government: Orange County Government strives to serve its residents and guests with integrity, honesty, fairness and professionalism. Located in Central Florida, Orange County includes 13 municipalities and is home to world-famous theme parks, one of the nation's largest convention centers and a thriving life science research park. Seven elected members make up the Board of County Commissioners, including the Mayor, who is elected countywide. For more information, please visit www.OCFL.net or go to Orange County Government's social media channels.
Back To Top