19 April, 2023
Orange County Government Public Information Officer
Email: PIO@ocfl.net
Orange County Citizens Safety Task Force to hold Community Meeting April 19, 2023 at 6:00 p.m.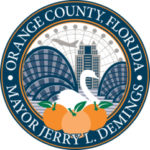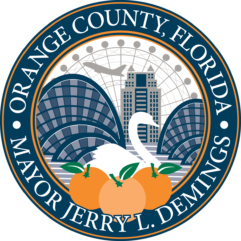 Orange County, Fla. – The Orange County Citizens Safety Task Force is announcing a community meeting on April 19 at 6:00 p.m. The meeting will be held at the Patmos Chapel, in the Well Activity Center in Apopka, FL.
The task force will use this opportunity for individuals to voice concerns and questions about gun violence and violent crime. The purpose of the community meeting is to share ideas and information on ways to work together to develop solutions and strategies to prevent firearm-related violence and other illegal activities.
WHEN: April 19, 2023
WHERE:
Patmos Chapel, at the Well Activity Center
110 Athletes Row
Apopka, FL 32703
MORE INFO: For more details about the Citizen Safety Task Force, visit: www.ocfl.net/SafetyTaskForce.  
MEDIA: The meeting will be held in-person and virtually through YouTube – www.YouTube.com/@PatmosChapelMedia/live and Facebook – www.facebook.com/patmoschapelsda.
About Orange County Government: Orange County Government strives to serve its residents and guests with integrity, honesty, fairness and professionalism. Located in Central Florida, Orange County includes 13 municipalities and is home to world-famous theme parks, one of the nation's largest convention centers and a thriving life science research park. Seven elected members make up the Board of County Commissioners, including the Mayor, who is elected countywide. For more information, please visit www.OCFL.net or go to Orange County Government's social media channels.
Back To Top