08 May, 2023
Orange County Government Public Information Officer
Email: PIO@ocfl.net
Community Open House will help Celebrate the 30th Anniversary of the Orange County Medical Clinic | May 12, 2023 | 9 a.m.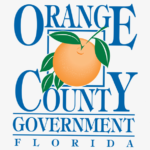 WHAT:
Orange County Mayor Jerry L. Demings will join area health care providers to celebrate the 30th anniversary of the Orange County Medical Clinic on May 12, 2023.  Following a ribbon cutting ceremony, the Orange County Medical Clinic staff will host a community open house. Attendees will have the opportunity to interact with vendors that offer healthcare services in Orange County, Florida.
Representatives from area hospitals will be at the event and will include medical service providers who share in the goal of making healthcare available to everyone in Orange County.
The Orange County Medical Clinic consists of 12 healthcare facilities and serves over 10,000 underinsured and uninsured patients per year. The medical clinic offers primary healthcare through healthcare centers, community agencies, hospitals, and other social service agencies.
WHO:
Jerry L. Demings, Orange County Mayor
Dr. Raul Pino, Director, Orange County Health Services Department
Pete Clarke, former Orange County Commissioner, and retired Orange County Government director

WHEN:
Friday, May 12, 2023
9 a.m. – noon
WHERE:
Orange County Medical Clinic
101 S. Westmoreland Drive, Orlando, FL 32805
The event will take place outdoors in a tented area of the parking lot at the building's front entrance.  Following the ceremony, the media will have the opportunity to tour the clinic. Media parking is available near the event site; signage will be onsite.
Mayor Demings will be available for interviews following the ceremony.
FOR MORE INFORMATION: Visit www.pcanorangecounty.com for details about the services offered through the medical clinics.
About Orange County Government: Orange County Government strives to serve its residents and guests with integrity, honesty, fairness and professionalism. Located in Central Florida, Orange County includes 13 municipalities and is home to world-famous theme parks, one of the nation's largest convention centers and a thriving life science research park. Seven elected members make up the Board of County Commissioners, including the Mayor, who is elected countywide. For more information, please visit www.OCFL.net or go to Orange County Government's social media channels.
Back To Top