09 May, 2023
Orange County Government Public Information Officer
Email: PIO@ocfl.net
Orange County Government to Host a Suicide Awareness Forum on May 19, 2023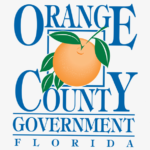 Orange County, Fla. – On behalf of the Orange County Dr. Martin Luther King Jr (MLK) Initiative, Mayor Jerry L. Demings is announcing the Invisible Pain: Honest Conversations on Mental Health and Suicide in the African American Community Forum.  This is a suicide awareness discussion that will take place on Friday, May 19, 2023, at the Holden Heights Community Center.
Suicide and the impact that it has on the African American community is a timely and critical topic that is being discussed across the nation.  The forum, in collaboration with the OnePulse Foundation will provide prevention resources, increase awareness, and educate the community about the dynamics of suicide.
The agenda includes spoken word performances followed by a panel discussion centered around prevention, resilience, and hope.  An art exhibit will be on display to honor the memories of those that lost their lives to suicide and send a message of support to those they left behind.
WHO:
Monica May, STAR 94.5 FM will serve as the Event Moderator.
WHAT:
Invisible Pain: Honest Conversations on Mental Health and Suicide in the Black and African American Community: Suicide Awareness Forum
WHEN:
May 19, 2023 | 6:30 p.m. to 8:00 p.m.
Doors open at 6:00 p.m. for food and beverages. Program starts at 6:30 p.m.
WHERE:
Holden Heights Community Center
1201 20th Street, Orlando, FL 32805
RSVP: https://bit.ly/pulsesuicide
Comprised of various local community partners and stakeholders from the private, public and non-profit sections, the mission of the Orange County Dr. Martin Luther King Jr. Initiative is to celebrate and recognize Dr. King's legacy year-round through programs which promote unity, diversity, and connectivity. Increasing awareness while engaging in cultural differences fosters a sense of growth and cohesiveness. Honoring Dr. King's contribution to humanity as a community is a true reflection of our county's vision of diversity.
About Orange County Government: Orange County Government strives to serve its residents and guests with integrity, honesty, fairness and professionalism. Located in Central Florida, Orange County includes 13 municipalities and is home to world-famous theme parks, one of the nation's largest convention centers and a thriving life science research park. Seven elected members make up the Board of County Commissioners, including the Mayor, who is elected countywide. For more information, please visit www.OCFL.net or go to Orange County Government's social media channels.
Back To Top