11 May, 2023
Orange County Government Public Information Officer
Email: PIO@ocfl.net
Orange County Tourist Development Tax Citizen Advisory Task Force to Meet for Second Meeting, Friday May 12, 2023, at 1 p.m.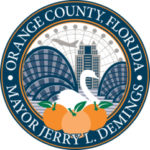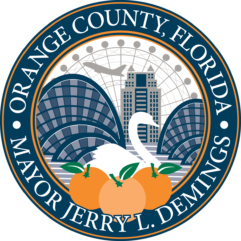 WHAT:
Orange County Tourist Development Tax (TDT) Citizen Advisory Task Force will meet for the second time this Friday, May 12, 2023, at 1 p.m.
The goal of this task force is to review and provide input to the Board of County Commissioners and Tourist Development Council on potential uses of future, unencumbered TDT revenues within current statutory framework.
There will be no presentations from organizations that have submitted an interest indicator form at the meeting tomorrow. The full agenda can be found online at the County Calendar.
WHO: 
The task force is co-chaired by Jane Healy, former Managing Editor of the Orlando Sentinel, and Tony Jenkins, Florida Blue Market President for the Central Florida region and comprised of a diverse, cross-section of Orange County residents, with members from government, trade groups, the hospitality industry, and Chambers of Commerce that represent diverse Orange County populations.
A full list of Task Force members can be found at www.ocfl.net/tdt.
WHEN:
Friday, May 12, 2023 at 1 p.m.
WHERE:
County Administration Building—1st Floor BCC Chambers
201 S. Rosalind Ave., Orlando, FL 32801
VIEWING OPTIONS:
Orange TV will carry the TDT Citizen Advisory Task Force meeting live. Viewing options include Channel 488 on Spectrum, Channel 9 on Comcast, 1081 CenturyLink Prism TV, WSWF Channel 10.2 (over the air), stream live at www.ocfl.net/orangetv and you can view via the Orange TV app on ROKU in the Education category.
About Orange County Government: Orange County Government strives to serve its residents and guests with integrity, honesty, fairness and professionalism. Located in Central Florida, Orange County includes 13 municipalities and is home to world-famous theme parks, one of the nation's largest convention centers and a thriving life science research park. Seven elected members make up the Board of County Commissioners, including the Mayor, who is elected countywide. For more information, please visit www.OCFL.net or go to Orange County Government's social media channels.
Back To Top