02 June, 2023
Media Contact:
Orange County Government, PIO@ocfl.net
Rosen Hotels & Resorts, Rhubler@rosenhotels.com
UCF Global, Chad.Binette@ucf.edu
I-Drive Workers to be Recognized for Completing English Language Learning Pilot Program
Graduates Include Adult Students from Rosen Hotels & Resorts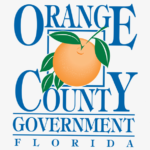 WHAT:
Some 120 adult workers in the I-Drive area have completed three 8-week cycles of English Language Learning in classes provided through a partnership of Orange County and UCF Global and with the support of their employer, Rosen Hotels & Resorts. This event celebrates their "graduation" and will also showcase plans for the program's expansion.
WHO:
Harris Rosen, Rosen Hotels & Resorts President, and COO
Marthaly Irizarry, Orange County Economic Trade & Tourism Development
Jennifer Haddad, UCF Global Engagement Program Director
Kim Carson, Rosen Hotels & Resorts, Senior Human Resources Manager
Upon request, additional partners, students, and instructors will be made available for media interviews and inquiries onsite.
WHEN:
Tuesday, June 6, 2023
9 a.m.
WHERE:
Rosen Centre – Signature 2 (2nd Floor)
9840 International Dr.
Orlando, FL 32819
MEDIA:
Please RSVP by emailing PIO@ocfl.net. Parking information will be provided.
ADDITIONAL INFORMATION:
To address talent shortages, Orange County's International Drive Community Redevelopment Agency (CRA) advisory group recommended an investment in English Learning language to support professional growth and retention.
In September 2022, Orange County Government partnered with UCF Global, Rosen Hotels & Resorts and Aeras Foundation to launch a first of its kind pilot program aimed at providing onsite English language instruction tailored to the needs of working adults in the I-Drive CRA.
"With Rosen Hotels & Resorts bringing the classes to associates near their normal work hours and compensating them for their time in class – several significant barriers were removed," said Marthaly Irizarry, Orange County Economic Trade & Tourism Development. "This included the need to choose between learning and earning, as well as needing to make additional transportation or childcare arrangements."
This event will earmark the completion of the three, 8-week cycles, which included Foundational, Beginning and High-Intermediate curriculum. Two additional I-Drive employers will begin their pilot programs this month and provide additional case studies for analysis. A recommendation to extend this public-private partnership to more employers in the I-Drive CRA will be reviewed by the I-Drive CRA Advisory Group this summer.
EARLY RESEARCH FINDINGS:
While nearly half of the participants have been in the U.S. for more than eight years, nearly 60% had not taken English classes in the past; and half (50%) of this group cited work schedules as a barrier to learning English.
Early findings indicate that participants made significant learning gains in listening, grammar, vocabulary, reading and speaking. Classes were offered in-person and online, and both groups reported a high level of satisfaction (4.2 on a scale of 1-5, with 5 being very satisfied). Qualitative data analyses and individual conversations suggest that instructors' creating a safe and flexible learning environment, especially to decrease students' affective filter and increase communication and participation was very important.
The sponsoring employer, Rosen Hotels & Resorts, reported growth in confidence, speaking and understanding of the English language, and that associates were engaged and committed. The opportunity to attend while at work, both from a location and cost perspective, is invaluable from Rosen's perspective.
"A key component of their learning gains, their confidence and their engagement was that the curriculum was designed based on the level of our students and their pace," said Kim Carson, Rosen Hotels & Resorts Senior HR Manager.
MORE INFORMATION:
About Orange County Government: Orange County Government strives to serve its residents and guests with integrity, honesty, fairness and professionalism. Located in Central Florida, Orange County includes 13 municipalities and is home to world-famous theme parks, one of the nation's largest convention centers and a thriving life science research park. Seven elected members make up the Board of County Commissioners, including the Mayor, who is elected countywide. For more information, please visit www.OCFL.net or go to Orange County Government's social media channels.
Back To Top