06 June, 2023
Orange County Government Public Information Officer
Email: PIO@ocfl.net
Orange County Expands Mental Health and Behavioral Services with Innovative Programs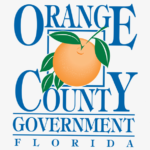 Orange County, FL – At today's Orange County Board of County Commissioner meeting, Donna Wyche, Manager of Orange County's Mental Health and Homelessness Division, announced new, innovative mental health programs and strategies.
"These initiatives are game changing," stated Wyche during her presentation to the Board.
The new programs are a result of recommendations from the Orange County Mental and Behavioral Health System of Care Community Analysis report that was developed in partnership with Heart of Florida United Way in 2022.
The report found that Orange County, like much of the nation, has an overburdened mental health and behavioral system of care. On February 22, 2022, the Board of County Commissioners voted to dedicate $10 million to address the mental health crisis, through community partnerships.
"Through the efforts Donna and her team, rather than choosing to sweep this issue away, we have created a catalyst to do something about it" added Orange County Mayor Jerry Demings. "Because of our continued work, we are moving the needle."
The new programs include:
Implementing a Crisis Intervention Training (CIT) program for first responders who interact with individuals in a mental health crisis to deescalate situations. The CIT program creates partnerships among law enforcement, the mental health treatment system, and families. Orange County has completed training for 129 first responders with ongoing classes continuing through this year.
Increased pre-booking diversion programing at the Orange County jail to help individuals get much needed mental health services at two drop-in centers staffed by Aspire Health Partners.
Expanded Crisis Stabilization Unit Beds (CSU) with the Central Florida Behavioral and University Behavioral Center to add another 10 beds. These beds are for individuals who need inpatient medical services for mental and behavioral treatment.
Expanded the Nurse Family Partnership with the Early Learning Coalition to provide more than 80 women with behavioral health and medical care.
Developing programs and strategies include:
Launching the first pilot program established by Orange County for mental health services from birth to 18 years of age, in a primary pediatric care office. The services will be coordinated through Pediatric Associates at eight of their Orange County medical offices. Services will be for pediatric experts to assess, prevent and treat mental and behavioral health issues. Today the Board of County Commissioners approved this new pilot program dedicating $1.03 million for these services.
Providing the 911 Communication Center with trained crisis management experts to conduct assessments for inbound callers where there is a possible mental health situation. The licensed clinician will divert the call to the most appropriate level of care for response.
Implementing the Upstream Model with Chapin Hall in Orange County Public Schools to reduce homelessness and dropout rates. Upstream involves several components, embraces a prevention perspective, and connects schools and community services. Its mission is to identify and intervene with young people and their families at high risk of becoming homeless to strengthen their resilience and address underlying risk factors before they escalate to crisis.
About Orange County Government: Orange County Government strives to serve its residents and guests with integrity, honesty, fairness and professionalism. Located in Central Florida, Orange County includes 13 municipalities and is home to world-famous theme parks, one of the nation's largest convention centers and a thriving life science research park. Seven elected members make up the Board of County Commissioners, including the Mayor, who is elected countywide. For more information, please visit www.OCFL.net or go to Orange County Government's social media channels.
Back To Top