27 September, 2023
Contact:
Alina Rivera-Campo, Program Coordinator
Alina.RiveraCampo@ocfl.net
Orange County Neighborhood Services Division Hosts Rio Pinar Community Clean-Up With District 3 Commissioner Mayra Uribe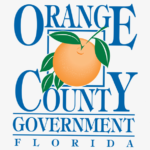 WHAT:
Orange County will start the fall season of community clean-ups in the Rio Pinar neighborhood. This will be a collaborative effort with Orange County Neighborhood Services Division and District 3 Commissioner Mayra Uribe.
The Community Clean Up Program is an initiative established to enhance the aesthetic appeal of Orange County neighborhoods while promoting a sense of pride and unity among residents.
WHEN:
Saturday, September 30, 2023
8 a.m. – 11 a.m.
WHERE:
United Church of the Nazarene
1320 S Chickasaw Trail
Orlando, FL 32825
MEDIA: Please RSVP to PIO@ocfl.net if you or your outlet is interested in attending this event. Media interviews will be coordinated between the 8:30 a.m.- 9:30 a.m.
About Orange County Government: Orange County Government strives to serve its residents and guests with integrity, honesty, fairness and professionalism. Located in Central Florida, Orange County includes 13 municipalities and is home to world-famous theme parks, one of the nation's largest convention centers and a thriving life science research park. Seven elected members make up the Board of County Commissioners, including the Mayor, who is elected countywide. For more information, please visit www.OCFL.net or go to Orange County Government's social media channels.
Back To Top