26 September, 2023
Media Contact:
Darrell.Moody2@ocfl.net
Public Relations & Outreach Specialist
Orange County Public Works
Speed Reduction and Weight Limits Planned for Bridge
Chase Road affected between Isleworth Country Club Drive and Winter Garden Vineland Road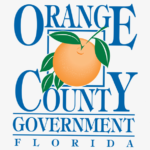 Orange County, Fla. – During recent routine maintenance and repair activity on a bridge over a canal that connects Lake Butler with Lake Louise in Windermere, Orange County Public Works Roads and Drainage Division discovered deficiencies that need further assessment and repairs.  The bridge is located on Chase Road between Isleworth Country Club Drive and Winter Garden Vineland Road.
To reduce more potential damage to the bridge, Public Works engineers are placing a 15-ton weight limit on Chase Road in the affected area.  The speed limit will also be reduced from 45 miles per hour to 35 mph, effective Thursday, September 28.
In addition to these measures, transverse rumble strips will be installed on the road and variable message boards will be placed on either side of the bridge to alert residents and motorists.
Public Works Roads and Drainage crews have implemented a temporary remediation plan to ensure the bridge's stability and functionality until permanent solutions can be determined.
About Orange County Government: Orange County Government strives to serve its residents and guests with integrity, honesty, fairness and professionalism. Located in Central Florida, Orange County includes 13 municipalities and is home to world-famous theme parks, one of the nation's largest convention centers and a thriving life science research park. Seven elected members make up the Board of County Commissioners, including the Mayor, who is elected countywide. For more information, please visit www.OCFL.net or go to Orange County Government's social media channels.
Back To Top