25 September, 2023
Orange County Government Public Information Officer
Email: PIO@ocfl.net
Public Input Requested to Determine the Use of $219M in Federal Funding for Hurricane Recovery
Online Survey Available, Community Meetings Scheduled to Identify Community's Unmet Needs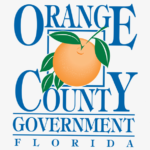 WHAT:
Orange County Government is set to receive $219 million from the U.S. Department of Housing and Urban Development's (HUD) Community Development Block Grant-Disaster Recovery funds (CDBG-DR) to address unmet needs related to Hurricane Ian, including long-term recovery, restoration of infrastructure, housing and economic revitalization needs, and mitigation of damage from future storms.
"These dollars are intended to help communities in the hardest-hit areas recover from the damage left behind from Hurricane Ian," said Orange County Mayor Jerry L. Demings. "Before we can allocate the funds and provide comprehensive programming, we must first go to our community and understand the most pressing unmet needs."
Through an online survey, available in English, Spanish, and Creole, focus group discussions, and in-person community meetings, Orange County staff will seek feedback from local jurisdictions, public housing authorities, advocacy groups, community partners, and residents of affected areas to determine the long-term resiliency needs and the most critical mitigation opportunities. The deadline to complete the survey is Monday, October 30, 2023.
Survey findings, results, and resident comments from the community meetings, along with comments and suggestions from other affected stakeholders, will assist the Orange County Housing and Community Development Division in the development of an action plan and its eventual implementation.
Community meetings will be held in each of the County Commission Districts. Below are the confirmed dates and locations.
WHEN AND WHERE:
Thursday, September 28, 2023, 6 p.m.
Orange County District 2 – Commissioner Christine Moore
John Bridges Community Center
445 W. 13th Street
Apopka, FL 32703
Thursday, October 5, 2023, 6 p.m.
Orange County District 2 – Commissioner Christine Moore
New Beginnings Church
6859 Edgewater Commerce Pkwy.
Orlando, FL 32810
Wednesday, October 11, 2023, 6:30 p.m.
Orange County District 1 – Commissioner Nicole H. Wilson
Tildenville Elementary School
1221 Brick Rd.
Winter Garden, FL 34787
Monday, October 16, 2023, 6 p.m.
Orange County District 5 – Commissioner Emily Bonilla
Bithlo Community Park
18501 Washington Ave.
Orlando, FL 32820
Tuesday, October 17, 2023, 6 p.m.
Orange County District 5 – Commissioner Emily Bonilla
Goldenrod Recreation Center
4863 N. Goldenrod Rd.
Winter Park, FL 32792
Thursday, October 19, 2023, 6 p.m.
Orange County District 4 – Commissioner Maribel Gomez-Cordero
East Orange Community Center
12050 E. Colonial Dr.
Orlando, FL 32826
Wednesday, October 25, 2023, 6 p.m.
Orange County District 3 – Commissioner Mayra Uribe
Taft Community Center
9450 S. Orange Ave.
Orlando, FL 32824
Thursday, October 26, 2023, 6:30 p.m.
Orange County District 6 – Commissioner Michael "Mike" Scott
Orlo Vista Elementary School
3 S. Hastings St.
Orlando, FL 32835
MORE INFORMATION:
Information and input from these meetings, along with data from federal, state, and local stakeholders and community advocates, will help in the development of an action plan. The plan will detail the most impactful projects and programs that will primarily assist low to moderate-income households, and it could include activities such as construction or rehabilitation of housing, repairs to damaged infrastructure, potential assistance to businesses and affected industries, and mitigation of risks and damages from future disaster events.
For more information, FAQs and a complete list of meetings, visit: www.ocfl.net/CDBG-DR
About Orange County Government: Orange County Government strives to serve its residents and guests with integrity, honesty, fairness and professionalism. Located in Central Florida, Orange County includes 13 municipalities and is home to world-famous theme parks, one of the nation's largest convention centers and a thriving life science research park. Seven elected members make up the Board of County Commissioners, including the Mayor, who is elected countywide. For more information, please visit www.OCFL.net or go to Orange County Government's social media channels.
Back To Top