22 September, 2023
Media Contacts:
Dawn.Knight@ocfl.net
PIO@ocfl.net
FusionFest Announces the 2023 MYgration Film Competition
Premiere Set for Saturday, September 23, 2023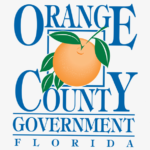 Orange County, FL– FusionFest, in partnership with the Global Peace Film Festival, today announced the 2023 MYgration Film Competition, an opportunity for filmmakers to share stories of migration, perspectives, and cultural intertwining. This annual competition seeks to capture the stories of Central Floridians from around the world in short five-minute documentary films. The films will be either from the perspective of a filmmaker's migration journey or from a subject allowing a filmmaker to portray their experiences.
In August, filmmakers and subjects were paired and had just five days to produce the film and submit the final reel for judging by a FusionFest panel. The 2023 MYgration film competition resulted in eleven entries.
The MYgration films will premiere as part of the annual Global Peace Film Festival on September 23 at 7:30 p.m. at the Rollins College Bush Auditorium, where attendees can vote for their favorite movies.
The MYgration Film Screening and Award Presentation will take place at the Enzian Theatre on October 1, 2023, at 12:30 p.m. with the announcement of the 2023 MYgration Film Competition winners. Awards will include an Audience Choice winner, a Grand Prize, and a Student Prize. Prizes range from $200 – $1000. Before the Awards Presentation, FusionFest's weekly talk show, Diverse Orange, will film live from the red carpet at the premiere. Tickets are available at https://www.fusionfest.org/mygration-films-premiere.
From December 2023 through August 2024 on the third Monday of each month, FusionFest will host a digital watch party featuring the films and their filmmakers. https://www.youtube.com/@FusionFestOrlando
About Orange County Government: Orange County Government strives to serve its residents and guests with integrity, honesty, fairness and professionalism. Located in Central Florida, Orange County includes 13 municipalities and is home to world-famous theme parks, one of the nation's largest convention centers and a thriving life science research park. Seven elected members make up the Board of County Commissioners, including the Mayor, who is elected countywide. For more information, please visit www.OCFL.net or go to Orange County Government's social media channels.
Back To Top