26 October, 2023
Media Contact: Darrell.Moody2@ocfl.net
Public Relations & Outreach Specialist
Orange County Public Works
Orange County to Begin Repaving North Apopka Vineland Road
Project will be performed north of S.R. 50 in two phases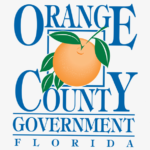 Orange County, Fla. – Orange County Public Works Roads and Drainage crews will begin repaving part of North Apopka Vineland Road on Monday, October 30. The work will be done in two phases. The first phase will stretch between West Colonial Drive (S.R. 50) and Silver Star Road, and the second phase will stretch north from Silver Star Road to Starr Drive. The project has an anticipated completion date of December 21.
The road will be repaved using the hot in-place asphalt recycling process where the existing pavement will be heated and milled before it is reapplied with a recycling agent to restore the viscosity of the aged asphalt.
Crews will work weekdays from 9 a.m. to 3 p.m. and from 8 a.m. to 5 p.m. on weekends.  Lane closures will be in place while the work is being done. Variable message boards are in place to alert drivers of the upcoming project and traffic impact.
About Orange County Government: Orange County Government strives to serve its residents and guests with integrity, honesty, fairness and professionalism. Located in Central Florida, Orange County includes 13 municipalities and is home to world-famous theme parks, one of the nation's largest convention centers and a thriving life science research park. Seven elected members make up the Board of County Commissioners, including the Mayor, who is elected countywide. For more information, please visit www.OCFL.net or go to Orange County Government's social media channels.
Back To Top