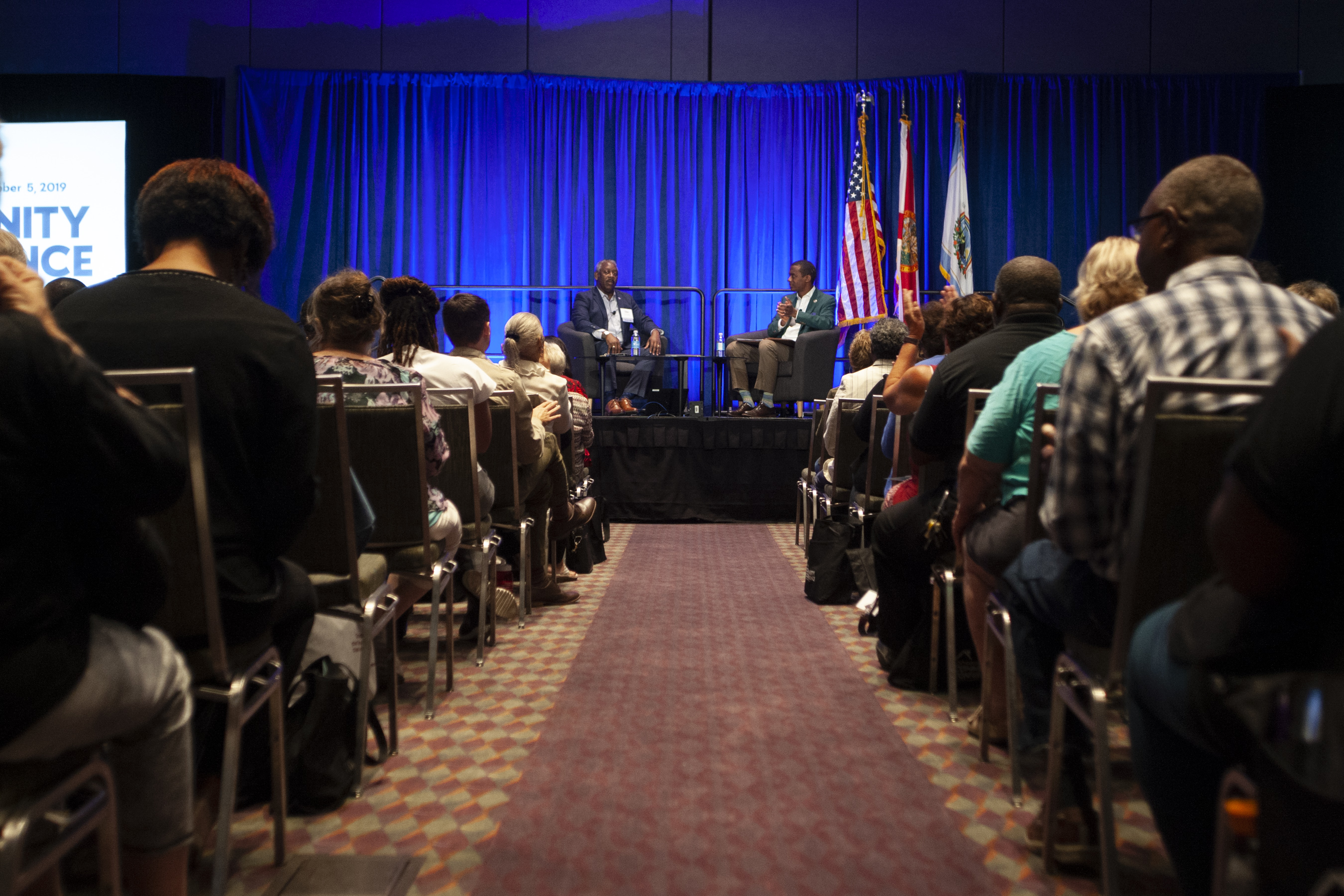 2019 Orange County Community Conference Honors Community Advocates, Citizens of the Year
At the 2019 Community Conference, recently held at the Orange County Convention Center, Orange County Mayor Jerry L. Demings and the Board of County Commissioners recognized several deserving residents and organizations that continue to diligently to improve the quality of life in Orange County.
Gislene "Gigi" Moorman was awarded the Mayor's 2019 Distinguished Citizen of the Year. Moorman is the CEO of Raise Your Glass Enterprise, a local boutique event management company. She is also a licensed realtor and a board member of the Dr. Phillips YMCA and The Greatest Investments Girls' Empowerment Program. Additionally, Moorman is the co-founder of Space to Grow, a grassroots non-profit organization that supports women and children in Orlando.
Other award winners included:
Monica Harris Spires Excellence in Leadership – Michael Kulich, Turtle Creek Homeowners' Association, and Stephanie Lerret of Avalon Park.
Excellence in Neighborly Service – Compton Bell, Pine Hills Seniors, Inc.
Excellence in Community Building Projects – Johnnie May Subbs, Plymouth Community Improvement, Inc.
Clean & Attractive Neighborhood of the Year – Robinswood Middle School & Robinswood Community Improvement Association
District Citizens of the Year
District 1 – Lake Cane Restoration Society
This nonprofit organization was created to improve the environmental conditions of Lake Cane.
District 2 – Merry Joe Morgan
A voluntary neighborhood leader, Morgan has served as President of the People of Lockhart Community Association and President of Wekiva High School Band Boosters.
District 3 – Shirley Cannon
Working tirelessly to unify the community and preserve the history of Pine Castle, Cannon's efforts include graphic work, fundraising, writing newsletters and organizing events.
District 4 – Janelle Adorno
As founder and director of the Orlando Dream Center in Taft, Adorno spearheads efforts by motivating community churches, individuals and business owners to join her in creating events that help families and children.
District 5 – Mercedes "Mercy" James
James is the founder and emeritus president of Los Amigos United, a nonprofit created to provide support to needy individuals worldwide. She also serves on the board of directors for the Maitland Shores Association and is founder of the first Hispanic Women's Business Organization in Orange County.
District 6 – Tiffany Hughes
Tiffany Hughes is the owner of KBI Staffing Solutions LLC, a minority-owned business located in the heart of Parramore.  She prides herself as being a resident and a member of the community's economic base doing its part in revitalizing the community and increasing economic opportunities for the residents.