30 July, 2015
Backpack Giveaway at Orange County Community Action Centers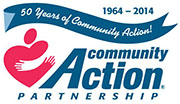 What:
Backpack giveaway for Orange County youth at multiple Orange County Community Action Centers. Students will receive free backpacks stuffed with school supplies. The event will include free lunch for parents and students along with free health screenings and haircuts. Admission and parking are free.
Members of the public can register for the Backpack giveaway by calling the Community Center.
When:
Saturday, August 8, 2015
10 a.m. – 1 p.m.
Where:
John Bridges Community Action Center
445 W. 13th Street
Apopka, FL 32703
(407) 254-9449
Pine Hills Community Action Center
6408 Jennings Street
Orlando, FL 32808
(407) 254-9100
Who:
Lonnie Bell, Director of Family Services, Orange County Government
Sherry Paramore, Director of Community Action, Orange County Government
About Orange County Government: Orange County Government strives to serve its residents and guests with integrity, honesty, fairness and professionalism. Located in Central Florida, Orange County includes 13 municipalities and is home to world-famous theme parks, one of the nation's largest convention centers and a thriving life science research park. Seven elected members make up the Board of County Commissioners, including the Mayor, who is elected countywide. For more information, please visit www.OCFL.net or go to Orange County Government's social media channels.
Back To Top