26 January, 2021
Orange County Government Public Information Officer
Email: PIO@ocfl.net
Orange County Citizens Safety Task Force to Host Community Meeting on Wednesday, January 27 at New Life Church, Seeking Public Input to Help Shape Safety Recommendations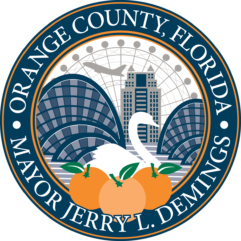 Orange County, Fla. –The Orange County Citizens Safety Task Force wants to hear from residents in order to make its recommendations to prevent and reduce gun violence and violent crime in the community. The Prevention and Intervention subcommittees are holding a community meeting, January 27, 2021 at 5:30 p.m. at New Life Church, to gain insight from residents on solutions and strategies.
This is an opportunity for the community to hear from the Prevention and Intervention Subcommittee Co-Chairs as they talk about their focus areas, as well as to provide feedback.
Additionally, the Orange County Citizens Safety Task Force launched an online Community Crime Survey in December and want to hear from as many residents as possible. The survey will end on January 31, 2021 and can be found directly by visiting, ocfl.net/CrimeSurvey.
WHEN:
Wednesday, January 27, 2021
5:30 p.m. to 7:30 p.m.
WHERE:
New Life Church
3311 North Powers Dr. Orlando, FL 32818
MORE INFO:
The task force is comprised of 30+ members representing diverse backgrounds who can help identify solutions to longstanding community problems. The participants include young adults, youth mentors, faith-based leaders, behavioral health professionals, community advocates, law enforcement officers, education and prevention professionals, and service-based organizations. For more details about the Citizen Safety Task Force, visit: www.ocfl.net/SafetyTaskForce.
MEDIA:
The meeting will be held in-person and will be streamed virtually at www.facebook.com/newlifeorlando. The next full Task Force meeting is scheduled for February 10, 2021 at 2 p.m. at the Goldenrod Recreation Center.
About Orange County Government: Orange County Government strives to serve its residents and guests with integrity, honesty, fairness and professionalism. Located in Central Florida, Orange County includes 13 municipalities and is home to world-famous theme parks, one of the nation's largest convention centers and a thriving life science research park. Seven elected members make up the Board of County Commissioners, including the Mayor, who is elected countywide. For more information, please visit www.OCFL.net or go to Orange County Government's social media channels.
Back To Top