26 January, 2021
Orange County Government Public Information Officer
Email: PIO@ocfl.net
Orange County Unveils Sustainable Operations and Resilience Action Plan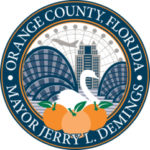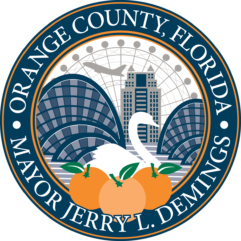 Orange County, Fla. – The end of 2020 marked an exciting new direction for our community and the future of Orange County Government Operations.
Six months ago, a team of Orange County professionals from all departments convened to create the Sustainable Operations & Resilience Action Plan.  By implementing this Action Plan Orange County is on its way to becoming a top-ranked and recognized leader in sustainability and community resilience.
Mayor Demings appointed a 40-member committee of community leaders and technical experts to assist in setting goals and actions that will forge a path for success over the next ten years.
The external committee was led by co-chairs Leila Jammal, PE, Vice President NV5 Engineering and Byron Knibbs, former Vice President, Orlando Utilities Commission, to assist in setting goals and actions.
"I firmly believe that this comprehensive plan will have a lasting impact on our ability to meet the challenges before us," said Orange County Mayor Jerry L. Demings. "With feedback from residents, we can preserve our natural environment, create sustainable jobs, and provide a more inclusive and healthy future for all."
Orange County Chief Sustainability & Resilience Officer Jeff Benavides presented the Action Plan to the Board of County Commissioners in December and provided an overview of the County's 17 goals. To watch the December 15, 2020 presentation to the Board of County Commissioners, visit the Orange TV page.
Goals include:
Energy & Climate Action: Achieve 100% of County operations electricity load from clean, renewable sources by 2035
Buildings & Infrastructure: Design and operate County-funded buildings and infrastructure that meet high-performance and green building standards
Water Use & Quality: Protect water quality through innovative technology and integrated water management audits at County facilities
Mobility & Fleet: Improve vehicle, bicycle, and pedestrian roadway safety, resilience, and interoperability through traffic technology retrofits at 300 intersections by 2025
Supply Chain & Materials Management: Increase waste diversion rates to 70% by 2030 at County facilities
Trees & Lands: Preserve an additional 23,000 acres of environmentally sensitive lands and increase County natural land assets by 2030
This action plan represents the first phase of our approach, helping our incredible workforce "lead by example" to demonstrate excellence in sustainability throughout our operations, assets, and day-to-day procedures.
How can you get involved?
Residents and businesses can engage in community-wide sustainability and resilience initiatives through our Vision 2050 Comprehensive Plan. Live feedback sessions are scheduled throughout the county for the remainder of January at the following link, ocfl.net/vision2050.
The Orange County Sustainable Operations & Resilience Action Plan is available on the county's website.
Progress and implementation of all sustainability and resilience efforts can be monitored via the Sustainability Advisory Board. For more information, please reach out to staff liaisons at sustainability@ocfl.net
About Orange County Government: Orange County Government strives to serve its residents and guests with integrity, honesty, fairness and professionalism. Located in Central Florida, Orange County includes 13 municipalities and is home to world-famous theme parks, one of the nation's largest convention centers and a thriving life science research park. Seven elected members make up the Board of County Commissioners, including the Mayor, who is elected countywide. For more information, please visit www.OCFL.net or go to Orange County Government's social media channels.
Back To Top