15 February, 2021
Orange County Government Public Information Officer
Email: PIO@ocfl.net
Orange County Government to Close COVID-19 Eviction Diversion Program Friday, February 19, 2021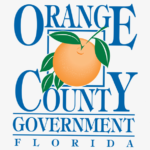 New Orange County Emergency Rental Assistance Program to Launch March 1, 2021
Orange County, Fla. (February 15, 2021) – In effort to fully transition and roll out the new Orange County Emergency Rental Assistance Program, the portal to apply for the current Orange County COVID-19 Eviction Diversion Program will close on Friday, February 19, 2021.
Residents and property owners may still apply to the Eviction Diversion program up until 6 p.m. on Friday, Feb. 19 by visiting www.ocfl.net/EvictionDiversion. Applications will still be processed after Feb. 19, but no new applications will be accepted past this deadline.
The income-based program was designed to help Orange County's most vulnerable tenants who are in imminent danger of eviction due to COVID-19 and provide the property owner with an alternative to eviction.
Since the program's start on August 25, 2020, the Orange County COVID-19 Eviction Diversion Program has provided over $11.2 million dollars in assistance and helped 3,571 individuals and families stay in their homes.
"I'm proud of the work the Orange County Bar Association, Community Legal Services of Mid-Florida and County staff have done so far in connecting residents with these critical resources," said Orange County Mayor Jerry L. Demings. "Now it's time to transition to the new Coronavirus Relief Funds and continue to help our residents catch up on back-due rent and stay afloat during this unprecedented time."
Program details for the new Emergency Rental Assistance Program will be posted on the Orange County Cares Act website at www.ocfl.net/EmergencyRentalAssistance. The Orange County Emergency Rental Assistance Program will officially launch on March 1, 2021.
About Orange County Government: Orange County Government strives to serve its residents and guests with integrity, honesty, fairness and professionalism. Located in Central Florida, Orange County includes 13 municipalities and is home to world-famous theme parks, one of the nation's largest convention centers and a thriving life science research park. Seven elected members make up the Board of County Commissioners, including the Mayor, who is elected countywide. For more information, please visit www.OCFL.net or go to Orange County Government's social media channels.
Back To Top