27 April, 2021
Orange County Government Public Information Officer
Email: PIO@ocfl.net
Mayor Jerry L. Demings, AdventHealth and the Florida Department of Health in Orange County Answer Questions Regarding the COVID-19 Vaccine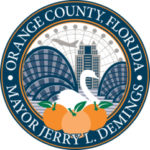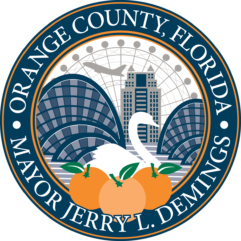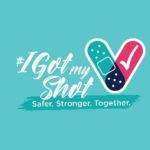 Orange County, Fla. – In a panel discussion Monday afternoon, AdventHealth, in partnership with Orange County Mayor Jerry L. Demings and the Florida Department of Health in Orange County, discussed issues regarding COVID-19 vaccine options and efficacies in a Town Hall setting at ICP Orlando Church.
Dr. Alric Simmonds, AdventHealth's Chief Health Equity Officer, along with Dr. Raul Pino, Health Officer for the Florida Department of Health in Orange County and Dr. Victor Herrera, Associate Chief Medical Officer, infectious disease specialist at AdventHealth Orlando, fielded questions about the effectiveness and safety of taking the COVID-19 vaccine.
"The term 'justified skepticism' sums it up perfectly," said Dr. Alric Simmonds. "We understand why many people are skeptical of vaccines. Please don't let your fear prevent you from getting a vaccine that can save you."
Community leaders from across Central Florida participated in the panel discussion that lasted about an hour.
"Our goal was to bring medical experts and trusted physicians directly to the local communities with most questions," said Orange County Mayor Jerry L. Demings. "This type of open dialogue and presentation of facts, is what I believe will better inform our residents on how to protect themselves and loved ones against the COVID-19 virus. As a community, together we can build immunity by getting vaccinated."
This collaboration was an extension of the County's #IGotMyShot public safety initiative and is another outreach effort to help make residents aware of the safety, convenience and benefits of receiving the vaccine.
To learn more about #IGotMyShot, how to become an advocate, and to track Orange County's progress in reaching its goal of herd immunity visit, www.ocfl.net/IGotMyShot.
To re-watch the program, please visit: https://youtu.be/GkMRZW-m4tw or https://vimeo.com/540043666.
About Orange County Government: Orange County Government strives to serve its residents and guests with integrity, honesty, fairness and professionalism. Located in Central Florida, Orange County includes 13 municipalities and is home to world-famous theme parks, one of the nation's largest convention centers and a thriving life science research park. Seven elected members make up the Board of County Commissioners, including the Mayor, who is elected countywide. For more information, please visit www.OCFL.net or go to Orange County Government's social media channels.
Back To Top