14 May, 2021
Orange County Government Public Information Officer
Email: PIO@ocfl.net
LYNX and Orange County Government Announce FREE ACCESS LYNX Rides for Qualified Seniors to the County COVID-19 Vaccination Sites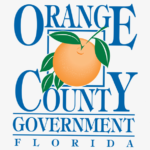 Orange County, Fla. – With the Orange County Convention Center's COVID-19 vaccination site and the FEMA vaccination site at Valencia's West Campus closing soon, LYNX and Orange County Government are announcing free round-trip rides for vulnerable individuals 60 and older who cannot drive to the existing County sites.
ACCESS LYNX will transport qualified riders to four County recreation center sites offering the COVID-19 vaccination as well as the Barnett Park drive-thru vaccination site. This free ACCESS LYNX service will be available Monday through Friday.
The free round-trip rides at these locations will start Monday, May 17, 2021. For locations and hours of operation visit, ocfl.net/vaccine.
Since February 11, 2021, Orange County Government has partnered with LYNX to offer free rides to vulnerable seniors who are 60 years and older and qualify for a free ride.
Through this partnership, LYNX has made nearly 750 trips to these vaccination sites, which resulted in more than 450 vulnerable seniors receiving the COVID-19 vaccine.
HOW TO SCHEDULE A FREE RIDE
Seniors can call 3-1-1 to find out how to qualify for free transportation. Transportation is available Monday through Friday, no weekends.
3-1-1 will coordinate with the Office of Emergency Management (OEM) in Orange County to find transportation options for vulnerable seniors in need of a vaccination.  The free rides to the County sites will begin on Monday May 17, 2021.
SCHEDULE TWO DAYS IN ADVANCE
LYNX requires at least two-day prior notice (before 5 p.m.) to schedule a ride through the OEM. Please note that OEM does not operate on weekends.
When the ride is scheduled, the ACCESS LYNX driver will pick up the rider at their residence and drive to closest county vaccination site. The Lynx driver will then wait with the senior through the entire vaccination process, and then take the rider directly back to their place of residence.
NO APPOINTMENTS NEEDED
All of these sites are walk-up so no appointments are necessary, but ACCESS LYNX needs time to coordinate the transportation. We ask that vulnerable seniors schedule their pick up at least 48 hours in advance. A family member or caregiver may also ride along.
If you live outside Orange County, 3-1-1 can be accessed by calling 407-836-3111.
ACCESS LYNX RIDERS
In addition, LYNX will still be able to take ACCESS LYNX clients from their homes to a vaccination site and back. ACCESS LYNX clients can make a reservation by calling the ACCESS LYNX customer service center at (407) 423-8747, option #4.
For vaccination site locations and information, visit, ocfl.net/vaccine.
About Orange County Government: Orange County Government strives to serve its residents and guests with integrity, honesty, fairness and professionalism. Located in Central Florida, Orange County includes 13 municipalities and is home to world-famous theme parks, one of the nation's largest convention centers and a thriving life science research park. Seven elected members make up the Board of County Commissioners, including the Mayor, who is elected countywide. For more information, please visit www.OCFL.net or go to Orange County Government's social media channels.
Back To Top