06 May, 2021
Orange County Government Public Information Officer
Email: PIO@ocfl.net
Orange County Mayor Jerry L. Demings to Honor Compliance 'Strike Teams' for Serving Local Businesses during the Pandemic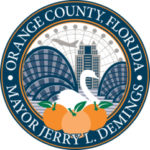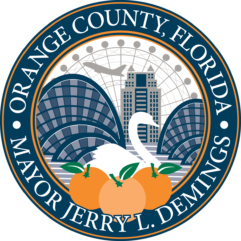 11,000 Inspections, Nearly 7,000 Businesses Provided with Essential Guidance, Signage and PPE to Safely Reopen Since July 2020
Orange County, Fla. – Orange County Mayor Jerry L. Demings created the Business Compliance "Strike Teams" in July 2020 with the goal of visiting businesses throughout the County and helping them achieve CDC compliance through the implementation of proper workplace guidelines and procedures to protect patrons and employees against the spread of the COVID-19 virus.
There were five teams consisting of three members each. The teams consisted of an Orange County Code Compliance officer, Florida Department of Health in Orange County representative and an Orange County Fire Marshal Office representative. The teams visited nearly 7,000 business owners and provided free face masks, hand sanitizer and signage over the course of 214 days.
In response to Governor DeSantis' executive order suspending all local government mandates, Mayor Demings has ended the "Strike Teams," who were primarily tasked with enforcing the County's face covering mandate through CDC guidelines.
The initiative began on July 22, 2020 and ended on Monday, May 3, 2021. The teams completing 11,012 inspections at 6,685 different Orange County businesses and achieved an overall compliance rate of 99%.
Orange County has one of the lowest percentages of COVID-19 deaths vs. cases in any major metropolitan area in Florida, and our County's average of transmissions and deaths was 40 percent lower than the state average.
WHAT:
Mayor Jerry Demings will honor the Orange County Compliance "Strike Teams" for their dedication to protecting, informing and providing safety guidance and materials to businesses throughout Orange County for nearly 10 months.
WHEN:
Friday, May 7, 2021
11 a.m.
WHERE:
Orange County Administration Building (Inside the Board of County Commissioners Chambers)
201 S. Rosalind Ave.
Orlando, FL 32801
MEDIA:
Orange County Mayor Jerry Demings, Deputy Director of Planning, Environmental & Development Services Department Tim Boldig and members of the Business Compliance "Strike Teams" will be made available to media for interviews following the presentation. Spanish speakers will be available.
To abide by CDC guidelines, we ask that you wear a mask while working in the building and make an effort to maintain three feet social distancing.
About Orange County Government: Orange County Government strives to serve its residents and guests with integrity, honesty, fairness and professionalism. Located in Central Florida, Orange County includes 13 municipalities and is home to world-famous theme parks, one of the nation's largest convention centers and a thriving life science research park. Seven elected members make up the Board of County Commissioners, including the Mayor, who is elected countywide. For more information, please visit www.OCFL.net or go to Orange County Government's social media channels.
Back To Top