13 August, 2021
Orange County Government Public Information Officer
Email: PIO@ocfl.net
Orange County Mayor Jerry L. Demings to provide Coronavirus Update and Tour of the Eastern Water Reclamation Facility | August 16, 2021 at 11:00 a.m.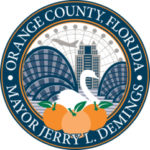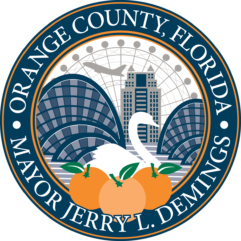 WHAT: Orange County Mayor Jerry L. Demings will host a news briefing about COVID-19 testing and vaccinations and a tour of one of the county's water reclamation facilities to illustrate and talk about the process for detecting COVID-19 trends in wastewater.
WHEN: August 16, 2021 at 11:00 a.m.
WHERE: Eastern Water Reclamation Facility on South Alafaya – 1621 S. Alafaya Trail, Orlando, FL 32828
PARTICIPANTS:
Jerry L. Demings, Mayor, Orange County Government
Dr. Raul Pino, Health Officer, Florida Department of Health
Ed Torres, Utilities Department Director, Orange County Government
Participants will be available for interviews following the walking tour.
TOUR: Weather permitting, Orange County Utilities will be providing a guided tour of select areas of the facility to allow the media to capture b-roll. Tours will be given after the press conference concludes.
In addition to the tour, Mayor Demings and Orange County Utilities Department technicians will be demonstrating the sampling of wastewater directly following the press conference and will make this process public so that the media can capture it for their stories.
DRESS: The press conference, tours, and sampling will be outside. We ask all attendees to dress appropriately – including closed-toed shoes and any accessories needed to protect from the heat and sun. In the event of inclement weather, the press conference will be held inside and tours will be rescheduled.
NOTE:  If Dr. Pino is not available there will be a representative from the Florida Department of Health.
Attending and available for questions following the briefing.
Scott Howat, Chief Communications Officer, Orange County Public Schools
During the question and answer portion of the news conference, reporters who are not present can text questions to Kelly Finkelstein, 407-468-5289. (Please include reporter name/affiliation, who the question is for and the exact question).
About Orange County Government: Orange County Government strives to serve its residents and guests with integrity, honesty, fairness and professionalism. Located in Central Florida, Orange County includes 13 municipalities and is home to world-famous theme parks, one of the nation's largest convention centers and a thriving life science research park. Seven elected members make up the Board of County Commissioners, including the Mayor, who is elected countywide. For more information, please visit www.OCFL.net or go to Orange County Government's social media channels.
Back To Top