16 September, 2022
Contact: Darrell Moody - Public Relations & Outreach Specialist, Orange County Public Works
Email: Darrell.Moody2@ocfl.net
Phone: 407-836-7915
Orange County Passes State Audit
OPPAGA audit required for Mayor's Transportation Initiative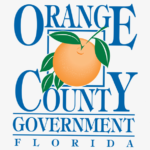 Orange County, Fla. – An audit required by law and conducted by the State of Florida's Office of Program Policy Analysis and Government Accountability (OPPAGA) has determined that Orange County government has sufficient policies and procedures in place to deliver the transportation projects needed should a proposed one-cent sales tax increase be approved.
The objectives of the audit were to evaluate the program associated with the tax based on six tasks including:
The economy, efficiency, and effectiveness,
Structure or design of the program,
Alternative methods to provide services,
Performance measures,
Public document accuracy, and
Compliance of the program with appropriate policies, rules, and laws.
The OPPAGA performance audit determined Orange County met all six-audit tasks. Also included in the audit were 25 subtasks, with all determined to be "met" (21) or "partially met" (4).
Voters will cast ballots on the measure in November.
The full OPPAGA performance audit can be found at www.ocfl.net/OPPAGA.
About Orange County Government: Orange County Government strives to serve its residents and guests with integrity, honesty, fairness and professionalism. Located in Central Florida, Orange County includes 13 municipalities and is home to world-famous theme parks, one of the nation's largest convention centers and a thriving life science research park. Seven elected members make up the Board of County Commissioners, including the Mayor, who is elected countywide. For more information, please visit www.OCFL.net or go to Orange County Government's social media channels.
Back To Top