16 September, 2022
Ilia Torres, Vice-President, Hispanic Heritage Network of Orange County
ilia.torres@ocfl.net

Orange County PIO
PIO@ocfl.net
Orange County Holds Hispanic Heritage Art Exhibit Opening and Ribbon Cutting at The Mall at Millenia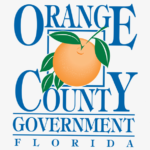 Orange County, Fla. — The Hispanic Network of Orange County, an Orange County Government employee volunteer-led organization, announces the opening of the 2022 Hispanic Heritage Art Exhibit at The Mall at Millenia.
Set to take place on Monday, September 19, 2022, the Hispanic Heritage Art Exhibit will feature works from Central Florida artists as well as colorful and festive traditional dresses from several Hispanic countries.
The collaboration is the first of its kind in the region. It teams up a luxury-shopping destination with local government and community partners to bring cultural awareness about the diverse Hispanic cultural backgrounds, traditions, and heritages found in Orange County.
WHO: Orange County Mayor Jerry L. Demings
Members of the Board of County Commissioners
Kevin Cedik, General Manager, The Mall at Millenia
Marthaly Irizarry, President, Hispanic Heritage Network of Orange County
Exhibiting Artists
WHAT: Opening & Ribbon Cutting Event for the 2022 Hispanic Heritage Art Exhibit
WHEN: Monday, September 19, 2022, at 9:00 a.m.
WHERE: The Mall at Millenia, Level 2, near Bloomingdale's
4200 Conroy Rd.
Orlando, FL
Media & event parking is available in parking lot D in the rear of The Mall at Millenia  between Bloomingdale's and the Food Court. To enter the mall, use the Mall entrance  closest to Bloomingdale's.
About Orange County Government: Orange County Government strives to serve its residents and guests with integrity, honesty, fairness and professionalism. Located in Central Florida, Orange County includes 13 municipalities and is home to world-famous theme parks, one of the nation's largest convention centers and a thriving life science research park. Seven elected members make up the Board of County Commissioners, including the Mayor, who is elected countywide. For more information, please visit www.OCFL.net or go to Orange County Government's social media channels.
Back To Top