16 September, 2022
Orange County Government Public Information Officer
Email: PIO@ocfl.net
Orange County Government Launches Interactive Transportation Projects Dashboard
Residents Can Access Transportation Data & Proposed Projects in a Simple Way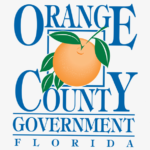 Orange County, Fla. – Today, Orange County Government launches an interactive map where residents can navigate and gather information relating to the proposed Transportation Initiative projects list.
Residents can navigate the dashboard by scrolling through the site or using the navigation bar for direct links. The interactive map has a zoom feature and projects can be filtered by address, zip code and commission district.
Orange County's Geographic Information System team designed the page to be user friendly and easily accessed from a variety of devices.
"Since day one, I've said that our residents need to see themselves as part of the plan," said Orange County Mayor Jerry L. Demings.
"This dashboard allows Orange County residents to explore the Transportation Initiative plan in a more visual and interactive way. I'm proud of staff's diligent work to bring this exhaustive plan online so that our community can be better informed."
The interactive dashboard includes a mapping tool, describes project categories, transit plans, city projects and oversight plans—all of which have been published in an 1156-page Transportation Initiative Report.
The dashboard has the potential to outline project details, including budget, timelines and procurement processes in a transparent manner.
The dashboard is among many educational tools available to Orange County residents to keep them informed of important matters within their communities and countywide.
This dashboard can be found at ocfl.net/transportationdashboard.
About Orange County Government: Orange County Government strives to serve its residents and guests with integrity, honesty, fairness and professionalism. Located in Central Florida, Orange County includes 13 municipalities and is home to world-famous theme parks, one of the nation's largest convention centers and a thriving life science research park. Seven elected members make up the Board of County Commissioners, including the Mayor, who is elected countywide. For more information, please visit www.OCFL.net or go to Orange County Government's social media channels.
Back To Top