07 October, 2022
Orange County Government Public Information Officer
Email: PIO@ocfl.net
Orange County Emergency Management Launches Help Now Mobile Unit
Vehicle to Assist During District 6 Hurricane Ian Relief Cleanup, Saturday, October 8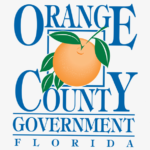 WHAT: In effort to remove debris from Hurricane Ian in the Orlo Vista neighborhood, District 6 Commissioner Victoria P. Siplin is orchestrating a community cleanup. Orange County Emergency Management, Orange County Fire Rescue, Majestic Life Church, Islamic Center of Orlando, and Winter Park High School N.J.R.O.T.C. are supporting this initiative.
To meet the growing need for mobile and flexible essential services for all residents, Orange County has launched the Help Now Mobile Unit. This first of its kind mobile unit ensures equitable resilience for all Orange County residents, by quickly rolling out community aid to impacted neighborhoods. The Help Now Mobile Unit has the flexibility to provide tools and services to residents in circumstances ranging from extreme weather emergencies to community assistance.
The Help Now Mobile Unit will be in place on Saturday, October 8, to provide phone-charging stations, distribute tarps and serve as the home base for Orange County staff who will be assisting residents.
Orange County Emergency Management, in partnership with the Office of Sustainability and Resilience, was awarded the Duke Energy Foundation's State Strategic Impact Grant Program, providing seed money to help fund the Help Now Mobile Unit.
WHO:
Victoria P. Siplin, District 6 Commissioner
Chief Lauraleigh Avery, Orange County Emergency Manager
WHEN:
Saturday, October 8, 2022 – 8 a.m. to 2 p.m.
**MEDIA AVAILABILITY 10 A.M. – 10:30 A.M.**
WHERE:
Orlo Vista Neighborhood: at the corner of Hope Circle and Murry Dr.
MORE INFO:
To learn more about Orange County's Help Now Mobile Unit, visit www.ocfl.net/helpnow.
*Website will be live 10 a.m. on Saturday, October 8, 2022*
About Orange County Government: Orange County Government strives to serve its residents and guests with integrity, honesty, fairness and professionalism. Located in Central Florida, Orange County includes 13 municipalities and is home to world-famous theme parks, one of the nation's largest convention centers and a thriving life science research park. Seven elected members make up the Board of County Commissioners, including the Mayor, who is elected countywide. For more information, please visit www.OCFL.net or go to Orange County Government's social media channels.
Back To Top