18 January, 2023
Media Contact: Alex.Redkin@ocfl.net
Orange County Utilities Department
407-864-6054
Orange County Utilities Water Testing Notices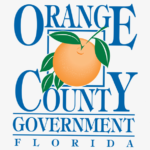 Orange County, Fla. – On Thursday, January 19, 2023, the Orange County Utilities Department will begin sending out postcards to some of its customers regarding a small number of water samples that were not properly completed when testing for total coliform and bromate.
All samples taken since have been properly processed as required. The water treatment processes did not change and subsequent samples affirm the safety and quality of the drinking water. Customers who receive a postcard are not required to take any action or use an alternative water source.
"In advance of the informational postcards reaching customers, we want to reaffirm to our community that our water treatment processes are safe and reliable," Ed Torres, Director of Orange County Utilities, said. "The quality of our drinking water and ensuring customer confidence is of utmost importance to us. We will keep the community informed and continue our ongoing commitment to providing excellent services to Orange County customers."
If residents have any additional questions, they should contact the Utilities Lab at OCUDLab@ocfl.net or 407-254-9550.
About Orange County Government: Orange County Government strives to serve its residents and guests with integrity, honesty, fairness and professionalism. Located in Central Florida, Orange County includes 13 municipalities and is home to world-famous theme parks, one of the nation's largest convention centers and a thriving life science research park. Seven elected members make up the Board of County Commissioners, including the Mayor, who is elected countywide. For more information, please visit www.OCFL.net or go to Orange County Government's social media channels.
Back To Top