18 January, 2023
Orange County Government Public Information Officer
Email: PIO@ocfl.net
Orange County Mayor Announces 2023 Open House and Job Fair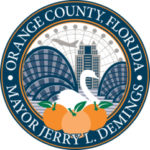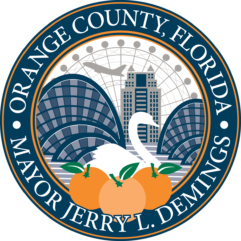 Orange County, Fla. – Orange County Mayor Jerry L. Demings will host a free open house on Saturday, January 28 from 10 a.m. to 2 p.m. in the Orange County Administration Center in downtown Orlando. This family-friendly event will include an opportunity to meet Mayor Demings and county commissioners.
Attendees will be able to interact with department representatives and learn about services and initiatives plus explore job openings with Orange County Human Resources representatives. There will be hands on demonstrations, giveaways, including free wellness screenings.
WHEN:
Saturday, January 28, 2023
10 a.m. – 2 p.m.
WHERE:
Orange County Administration Center
201 S. Rosalind Avenue, Orlando, 32801
Directional signage will be onsite for parking convenience.
Free parking will be available at the County Administration Center and parking lot at the corner of Jackson Street and Liberty Avenue
MORE INFO: RSVP Now visit www.ocfl.net/OpenHouse or call 407-836-7370 or email mayor@ocfl.net.
About Orange County Government: Orange County Government strives to serve its residents and guests with integrity, honesty, fairness and professionalism. Located in Central Florida, Orange County includes 13 municipalities and is home to world-famous theme parks, one of the nation's largest convention centers and a thriving life science research park. Seven elected members make up the Board of County Commissioners, including the Mayor, who is elected countywide. For more information, please visit www.OCFL.net or go to Orange County Government's social media channels.
Back To Top