14 June, 2023
Alexander Quinones
Chair of External Affairs, Hispanic Heritage Network of Orange County
alexander.quinones@ocfl.net

Contact:
PIO@ocfl.net
Calling All Artists for the 2023 Hispanic Heritage Month Art Exhibit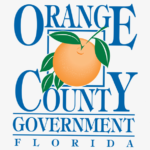 WHAT:
The Hispanic Heritage Network of Orange County, an Orange County Government employee volunteer-led organization, is seeking submissions from Central Florida artists for an opportunity to participate in the annual Hispanic Heritage Month Art Exhibit to be held during Hispanic Heritage Month.
WHY:
The Hispanic Heritage Month Art Exhibit celebrates the richness and diversity of Hispanic culture through visual art. By showcasing local talent, this exhibition fosters cultural understanding and appreciation while providing a platform for visual artists to gain exposure and recognition for their creative endeavors.
WHO:
Artists of all levels, from emerging talents to established professionals, are encouraged to submit their original artwork inspired by the Hispanic heritage and culture.
HOW:
Interested artists should submit their applications at https://bit.ly/ArtExhibitApplication. The submission should include a completed application form, an artist statement highlighting the artist's background and achievements, and high-resolution images for each piece.
WHEN:
The application deadline is August 25, 2023. The artwork exhibition will open to the public on September 30, 2023, and will run until October 31, 2023.
RULES:
A complete set of rules of entry is available at https://bit.ly/ArtExhibitApplication.
For media inquiries or to request additional information about the Hispanic Heritage Month Art Exhibit, please contact Alexander Quinones at alexander.quinones@ocfl.net.
About Orange County Government: Orange County Government strives to serve its residents and guests with integrity, honesty, fairness and professionalism. Located in Central Florida, Orange County includes 13 municipalities and is home to world-famous theme parks, one of the nation's largest convention centers and a thriving life science research park. Seven elected members make up the Board of County Commissioners, including the Mayor, who is elected countywide. For more information, please visit www.OCFL.net or go to Orange County Government's social media channels.
Back To Top