13 June, 2023
Orange County Government Public Information Officer
Email: PIO@ocfl.net
Orange County Dr. Martin Luther King Jr. Initiative Announces Juneteenth & Greek Day Celebration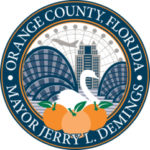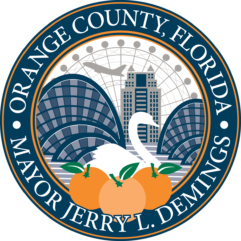 WHAT:
Residents are invited to join Orange County Mayor Jerry L. Demings and members of the Orange County Dr. Martin Luther King Jr. Initiative to this year's "Juneteenth & Greek Day Community Celebration" scheduled for Wednesday, June 14, 2023 on the front lawn of the County Administration Building. In case of bad weather, a rain date has been set for Friday June 16, 2023.
This event is free, open to the public, and will offer a Community Resource and Job Fair featuring several Orange County departments where individuals can learn about job openings. Additionally, local community partners will be onsite to showcase their resources and services.
There will be live entertainment, free give-a-ways, and food trucks to celebrate the occasion.
On June 14, Orange County will celebrate freedom, equality, and progress of African Americans in Central Florida and across the globe. That is the spirit of Juneteenth Independence Day. Through collaboration and inclusion, Orange County will continue to create a community culture that works for everyone.
WHEN:
June 14, 2023
6:30 – 8 p.m.
WHERE:
Orange County Administration Building – Front Lawn
201 S. Rosalind Ave., Orlando, FL 32801
WHO:
The Juneteenth & Greek Day Celebration will be hosted and moderated by Comedian Rod Z. To learn more visit, About Rod Z.
MORE INFO:
While Juneteenth recognizes the freedom of African Americans, it also promotes continuous self-development and respect for all cultures and ethnicities. This commemoration has begun to take on a more national, symbolic, and even global perspective. The events of 1865 will never be forgotten. Embracing cultural differences breeds a sense of growth and cohesiveness.
For more information, please contact Ronda Robinson, Special Assistant to Orange County Mayor Jerry Demings at: Ronda.Robinson@ocfl.net.
To learn more about the Orange County Mayor's Dr. Martin Luther King Jr. Iniative, please visit: https://www.ocfl.net/MLK.
About Orange County Government: Orange County Government strives to serve its residents and guests with integrity, honesty, fairness and professionalism. Located in Central Florida, Orange County includes 13 municipalities and is home to world-famous theme parks, one of the nation's largest convention centers and a thriving life science research park. Seven elected members make up the Board of County Commissioners, including the Mayor, who is elected countywide. For more information, please visit www.OCFL.net or go to Orange County Government's social media channels.
Back To Top