05 October, 2023
Media Contact:
Orange County Charter Review Commission
charter2024@occompt.com
2024 Orange County Charter Review Commission to Hold Press Conference on Current Charter Amendment Work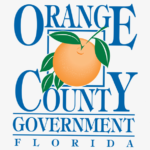 What:
Orange County, Fla. – Homer Hartage, Chair of the 2024 Orange County Charter Review Commission, invites the media and members of the public to a press conference as he addresses the current charter amendment work of the CRC.
He will be joined by the CRC's four current committee chairs, who will present updates on the work of the committees: Angel de la Portilla, Chair of the CRC Governmental Structure Committee (considering expansion of the County Commission and Separation of Powers matters); Dotti Wynn, Chair of the CRC Initiative Petitions Committee; Eric R. Grimmer, Chair of the CRC Sustainable Growth & Charter Cleanup Committee (considering establishing a Rural Boundary and Workforce Housing matters); and Alisia Adamson Profit, Chair of the CRC Creation of a Public Bank Committee.
The Orange County Charter Review Commission (CRC) convenes every four years to review the County Charter. Fifteen (15) appointed citizen representatives utilize research, discussion, professional advisors, and input from the public to develop proposed amendments to the Orange County Charter to be placed on the November Presidential Election ballot for voter approval.
When:
Monday, October 9, 2023
5:30 p.m. – 6:00 p.m.
Where:
County Administration Building – 1st Floor Room 105
201 S. Rosalind Ave., Orlando, FL 32801
Who:
The CRC is chaired by Homer Hartage, president of The Hartage Foundation Inc, dba AgedCARE, a Florida Non-Profit Professional Guardianship Company and comprised of fourteen (14) additional members representing the populous of Orange County.
Viewing Options:
Orange TV will carry the news conference live. Viewing options include Channel 488 on Spectrum, Channel 9 on Comcast, 1081 CenturyLink Prism TV, WSWF Channel 10.2 (over the air) stream live at www.ocfl.net/orangetv and you can view via the Orange app on ROKU in the Education category and live on YouTube.
A full list of Commission members can be found at: https://occompt.com/clerk-of-the-bcc/charter/members/
2024 Orange County CRC Members:
Homer Hartage (Chair), Lee Chira (Vice Chair), Mark Arias, Rishi Bagga, Dick Batchelor, Tom Callan, Eric R. Grimmer, Erica Jackson, Chuck O'Neal, Angel de la Portilla, Alisia Adamson Profit, Cornita A. Riley, Eugene Stoccardo, Beverly Winesburgh, Dotti Wynn
2024 Orange County Charter Review Commission
c/o Orange County Comptroller's Clerk's Office
P.O. Box 38, Orlando, FL 32802 – 407-836-5430
charter2024@occompt.com
About Orange County Government: Orange County Government strives to serve its residents and guests with integrity, honesty, fairness and professionalism. Located in Central Florida, Orange County includes 13 municipalities and is home to world-famous theme parks, one of the nation's largest convention centers and a thriving life science research park. Seven elected members make up the Board of County Commissioners, including the Mayor, who is elected countywide. For more information, please visit www.OCFL.net or go to Orange County Government's social media channels.
Back To Top