09 November, 2023
Orange County Government Public Information Officer
Email: PIO@ocfl.net
Mayor Jerry L. Demings to celebrate Diwali, The Festival of Lights
Event set for Monday, November 13, at 5:00 p.m.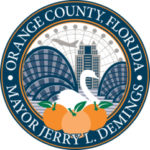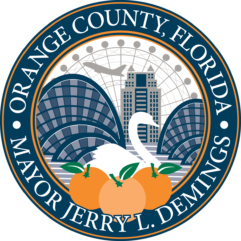 WHAT:
Join Orange County Mayor Jerry L. Demings to celebrate Diwali, The Festival of Lights, in collaboration with the Asian Cultural Association, FusionFest, India Center at UCF, and Orange County Asian Committee.
Planned and executed by local residents of Indian descent, this festival is traditionally a time when families and communities come together to celebrate the victory of light over darkness, good over evil, and knowledge over ignorance. Colorful designs, dances and lights will be part of the celebration of Diwali.
WHEN:
Monday, November 13, 2023
5pm to 6pm
RSVP at https://OCDiwali2023.eventbrite.com.
WHERE:
Orange County Administration Building – 201 South Rosalind Avenue, Orlando, 32801
MEDIA ATTENDANCE:
Media outlets that wish to attend and cover the Festival, please RSVP to PIO@ocfl.net.
WATCH:
Orange TV will carry the ceremony live. Viewing options include Channel 488 on Spectrum. Channel 9 on Comcast, 1081 CenturyLink Prism TV, WSWF Channel 10.2 (over the air), stream live at www.ocfl.net/orangetv and you can view via the Orange TV app on ROKU in the Education category. Additional live viewing options include:
Past celebrations:
About Orange County Government: Orange County Government strives to serve its residents and guests with integrity, honesty, fairness and professionalism. Located in Central Florida, Orange County includes 13 municipalities and is home to world-famous theme parks, one of the nation's largest convention centers and a thriving life science research park. Seven elected members make up the Board of County Commissioners, including the Mayor, who is elected countywide. For more information, please visit www.OCFL.net or go to Orange County Government's social media channels.
Back To Top