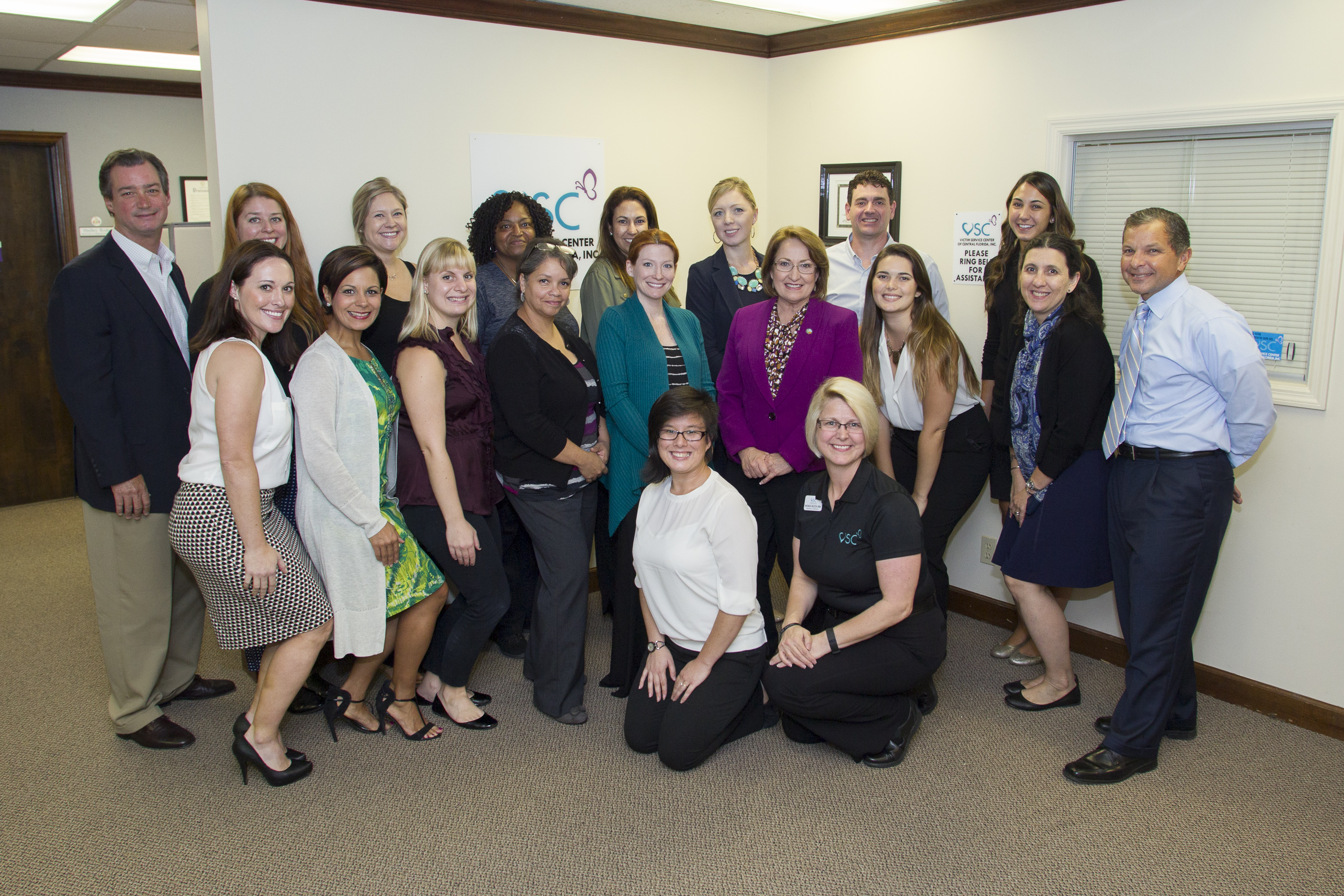 Victim Service Center of Central Florida Recognized for Response to Tragedy
Orange County Mayor Teresa Jacobs recently hosted a thank you luncheon for the Victim Service Center of Central Florida (VSC) to recognize the staff for their year-round hard work and ongoing commitment to aiding those impacted by the Pulse nightclub tragedy.
John Rivers, Central Florida restaurant owner and philanthropist, donated a catered lunch from 4 Rivers Smokehouse.
Due to the confidential nature of their work, victim service advocates stay behind the scenes caring for victims and their families during tragedies. The critical services they provide typically go unnoticed.
"The VSC advocates and staff are truly unsung heroes in the wake of tragedy," Mayor Jacobs said. "Their purpose is to give a voice to the voiceless – a task that they perform beautifully. The way VSC responded to the Pulse nightclub tragedy proves just how invaluable these advocates are to Orange County and our community."
The VSC was the first crisis counseling and victim services provider to respond to the Pulse Orlando nightclub tragedy. Advocates worked around-the-clock to provide comfort and console the victims' families, those who survived and others who were impacted by the tragedy. Advocates also worked closely with local law enforcement, the FBI and other partner agencies to provide support and crisis intervention.
"We couldn't be happier to receive this kind of support from Orange County and have a partnership with them," said VSC Executive Director Lui Damiani. "I am so proud of our advocates. What they do day in and day out is truly amazing."
The VSC remains an invaluable resource to the Central Florida community. It is the only Certified Rape Crisis Center for Orange and Osceola counties, offering assistance 24 hours a day and seven days a week in the form of a crisis hotline, forensic collection, case management and crisis counseling.
The VSC also raises awareness about rape and sexual assault, works with victims of violent and traumatic crimes, assists law enforcement and other agencies and educates the community about its services.
To view photos from the luncheon, visit Mayor Jacobs' Flickr album.