29 November, 2018
Doreen Overstreet, Senior Public Information Officer, Orange County Government
Email: Doreen.Overstreet@ocfl.net
Phone: 407-836-5301
Contest Winners Awarded at FusionFest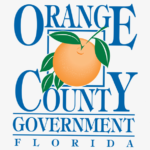 Orange County, Fla. – More than $7,500 in cash and prizes was awarded to the winners of the Fusion Contests at the inaugural FusionFest held last weekend. The festival celebrated Central Florida's growing diversity with a free, two-day celebration on Nov. 24 and 25, 2018 in front of the Dr. Phillips Center in downtown Orlando.
The Fusion Contest winners were selected by panels of judges, who were on-site at the festival. The more than 30 judges were professionals and experts drawn from the community and representative of a wide variety of heritages.
Entertainment Fusion Winner – Central Florida Irish Dance, $1,000
Food Fusion Winner – Guillermo Herrera, $1,000
Fashion Fusion Winner – Devinder Singh, $1,000
MYgration Film Winner – Ivana Bostrom, $1,000
Student Film Scholarship Winner – Nathan Agin, $1,000 value
Spoken Word Winner/Saturday – Ed Mabrey, $500
Spoken Word Winner/Sunday – Ketia Hartsfield, $500
Haiku Slam Winner/Saturday – Raymond Jiminez, $50
Haiku slam Winner/Sunday – Dennis Amadeus, $50
The winner of the grand prize drawing of two free airline tickets, courtesy of the Orlando International Airport, was the family of 9-year-old Ethan Aurick, whose mother, ShawnKevia Stafford, said she entered his name on the raffle ticket for good luck. When Ethan was called to the stage, he said he wanted his family to go to Jamaica, "because he had never met his grandparents before." Aurick and Stafford were part of the Just D.A.N.C.E. School of the Arts contingency and whose dancers performed throughout the festival.
"The goal of FusionFest is to bring together, welcome and celebrate the growing number of people who come from around the world to call Central Florida home," said Terry Olson, FusionFest coordinator. Olson has been guiding and growing the celebration of diversity for several years in his role as director of Orange County Arts & Cultural Affairs.
What started as an idea became a grassroots movement powered by the multinational volunteer steering committee, as well as first-class creative and production team, and a growing family of sponsors and community partners. Presented by the Dr. Phillips Center, FusionFest was a project of the Downtown Arts District with support from Orange County Government, the City of Orlando/Downtown Development Board and a growing grassroots movement.
MEDIA AVAILABILITY:
For more information, please visit FusionFest.org.
Interviews and photographs are available, upon request. Contact Lindy@fusionfest.org.
Sarah Costello of Central Florida Irish Dance with troupe members Adalyn Bradley, 6, and Addison Bakich, 8, were awarded $1,000 for the best Entertainment Fusion performance – a mashup of Irish step dancing and hip-hop. Also featured in the photograph, from top left, are Kenny Seymour (theme song producer), Damon Mendes (music coordinator), Mary Thompson Hunt (stage MC), Denna Benna (entertainment director), Elisabeth Mendes (music coordinator), Aretuza Garner (judge), Steve Schneider (judge), Terry Olson (Chief Instigator of FusionFest) and Teresa Borker (dance coordinator).
After hearing his name called as the winner of the FusionFest grand prize, Ethan Aurick took the stage in front of City of Orlando Commission Sam Ings and Terry Olson, and surrounded by his family and fellow members of Just D.A.N.C.E. School of the Arts, which performed multiple times throughout the festival.
About Orange County Government: Orange County Government strives to serve its residents and guests with integrity, honesty, fairness and professionalism. Located in Central Florida, Orange County includes 13 municipalities and is home to world-famous theme parks, one of the nation's largest convention centers and a thriving life science research park. Seven elected members make up the Board of County Commissioners, including the Mayor, who is elected countywide. For more information, please visit www.OCFL.net or go to Orange County Government's social media channels.
Back To Top