20 December, 2019
Orange County Corrections Communications
Email: Tracy.Zampaglione@ocfl.net
Orange County Corrections Chief Honored with Don Quijote Award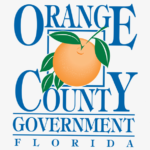 Orange County, Fla.  – Orange County Corrections Chief Louis A. Quiñones, Jr. was recognized with the highest honor in the excellence category at the 22nd Annual Don Quijote Awards over the weekend.
The Awards are presented by the Hispanic Chamber of Commerce of Metro Orlando (HCCMO) and Prospera and recognize businesses and individuals committed to excellence and to the development of the region's Hispanic community.
"These men and women represent the best talent of our Hispanic community," said Carlos Carbonell, President of the 2019 Don Quijote Awards Committee.
Chief Quiñones is the first Hispanic Chief of Orange County Corrections. He's also the first Chief of Corrections to have worked his way up from a correctional officer monitoring inmates.
"Chief Quiñones being recognized with a Don Quijote Award speaks volumes about the caliber of leadership in place at Orange County Government," said Orange County Mayor Jerry L. Demings.
"The Corrections Department is a critical component of public safety for the community and with his 32 years of experience in criminal justice, we are very fortunate to have Chief Quiñones as a part of our team."
During his quarter-century of service at Orange County, Chief Quiñones has championed re-entry programs like the culinary and construction programs. These courses provide inmates with work skills to be successful as law-abiding citizens upon release. The Chief also has programs in place to help inmates earn GEDs, beat addictions and improve parenting skills.
Chief Quiñones was humbled to receive the honor and thanked others for his success.
"I did not achieve excellence by myself. I've had the opportunity to work with some of the best in my profession," Chief Quiñones explained.
"I promise to continue to pursue and maintain this level of excellence as I lead the Orange County Corrections Department. As a public servant, it's important to provide the highest level of public safety to the citizens of Orange County."
His personal commitment to excellence is demonstrated by the many certifications he has earned: Certified Correctional Executive (CCE), Certified Jail Manager (CJM), Certified Corrections Manager (CCM), and Certified Public Manager (CPM). Chief Quiñones earned a Master of Science in Strategic Leadership from Mountain State University and a Bachelor of Arts in Criminal Justice Administration from Columbia College.
About Orange County Government: Orange County Government strives to serve its residents and guests with integrity, honesty, fairness and professionalism. Located in Central Florida, Orange County includes 13 municipalities and is home to world-famous theme parks, one of the nation's largest convention centers and a thriving life science research park. Seven elected members make up the Board of County Commissioners, including the Mayor, who is elected countywide. For more information, please visit www.OCFL.net or go to Orange County Government's social media channels.
Back To Top