24 June, 2020
Orange County Government Public Information Officer
Email: PIO@ocfl.net
Orange County Board of County Commissioners Approves Changes to the Orange CARES Small Business Grant Program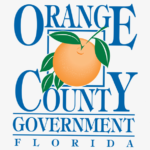 New Changes Broaden Scope of Eligibility
Orange County, Fla. – The Orange County Board of County Commissioners recently approved changes to the Orange CARES Small Business Grant Program. The goal is to allow more local businesses to qualify for funding to help them overcome the temporary loss of revenue due to COVID-19.
Changes include:
Companies that have received $50,000 or less in Federal Pay Check Protection (PPP) loans will now be eligible. Companies must provide proof of funding.
Companies with 100 employees or less will now be eligible. Home-based business rules remain status quo.
Orange County Government received $243.2 million in Federal CARES Act funding, and the County's Small Business Grant Program began distributing $72.9 million of that to small businesses ($10,000 per business).
The original eligibility criteria required companies to have 25 employees or less, and companies that received any PPP loans were ineligible for funding. That has now changed. So far, the Orange CARES Small Business Grant Program has approved more than $10 million to small businesses.
"Orange County's priority is to reach and assist as many small businesses as possible while also distributing the CARES Act funding in a responsible way," said Orange County Mayor Jerry L. Demings. "Once we distributed funding based on the original criteria, we were able to make adjustments in order to have more small businesses qualify."
Orange CARES Small Business Grant Program is open to all small businesses located within the boundaries of Orange County, not just unincorporated Orange County.
For more information on eligibility criteria and required documents, visit ocfl.net/OrangeCares. If you are unable to access the Internet or have a language barrier, please call Orange County's 3-1-1 call system for assistance.
About Orange County Government: Orange County Government strives to serve its residents and guests with integrity, honesty, fairness and professionalism. Located in Central Florida, Orange County includes 13 municipalities and is home to world-famous theme parks, one of the nation's largest convention centers and a thriving life science research park. Seven elected members make up the Board of County Commissioners, including the Mayor, who is elected countywide. For more information, please visit www.OCFL.net or go to Orange County Government's social media channels.
Back To Top