22 March, 2021
Orange County Government Public Information Officer
Email: PIO@ocfl.net
Dress in Blue Day National Colorectal Cancer Awareness Month | March, 22, 2021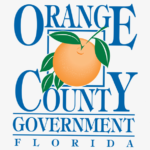 WHAT: March is National Colorectal Cancer Awareness Month, and our efforts to raise awareness about the importance of screening are more urgent than ever.
In 2021, an estimated 149,500 people will be diagnosed and about 52,980 people will die of colorectal cancer. It is the second most common cause of cancer death in the U.S. when men and women are combined.
In recognition of National Colorectal Cancer Awareness Month, Orange County Government and the American Cancer Society are hosting a virtual program to talk about sign and symptoms of colorectal cancer and to encourage people to have a preventative screening exam and test.
WHAT: The program will include Dr. Mohamedtaki Tejani (Tay-Jon-Nee), Medical Director of the AdventHealth Cancer Institute Colorectal Cancer Program who will discuss the importance of prevention and early detection.
WHEN: March 22, 2021 at 9:00 a.m. – 9:30 a.m.
WHERE: The program will be available virtually through WebEx
Meeting instructions: www.ocfl.net/DressInBlueDay
For information about prevention and treatment visit the American Cancer Society's web page.
About Orange County Government: Orange County Government strives to serve its residents and guests with integrity, honesty, fairness and professionalism. Located in Central Florida, Orange County includes 13 municipalities and is home to world-famous theme parks, one of the nation's largest convention centers and a thriving life science research park. Seven elected members make up the Board of County Commissioners, including the Mayor, who is elected countywide. For more information, please visit www.OCFL.net or go to Orange County Government's social media channels.
Back To Top